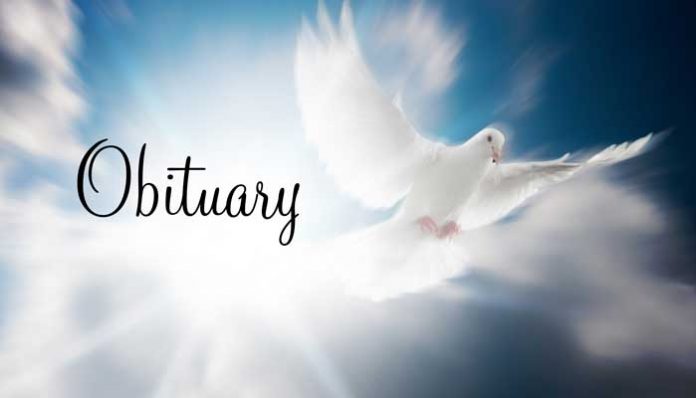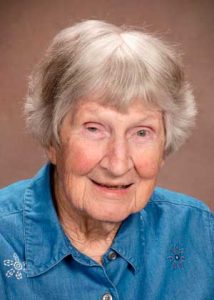 Vena Joy Thurnau, age 94, of Peachtree City, passed away February 27, 2019.  Joy was born December 22, 1924 to Harry and Emma Opie in Eugene, Ore.
She was a sergeant in the US Army from 1944-1946 and a proud member of the Greatest Generation. She married a soldier, Don Thurnau, both returning to college after the war.  She taught school then raised their family in Littleton, Colo.
Later in life she traveled around the world with her husband on business trips.  After retirement, in 1993, they settled in Peachtree City to be near grandchildren. She was a covenant member of Evergreen Church. She will be missed by her family and dear friends who helped make the 15 years after her husband's passing so enjoyable.
The graveside service was held in veteran's section of Westminster Gardens, Peachtree City, on March 2nd, officiated by Rev. Don Feuerbach.
Joy was preceded in death by her husband, Don, son-in-law, Trigg Wood, her parents and five sisters.
She is survived by her daughters, Kate Rogers and Ellie Wood, both of Peachtree City; grandchildren Jessica and Adam Shaffer, Suzie Wood, Paul Rogers and Ben Rogers; great grandchildren Jameson Trigg Shaffer and Lila Joy Shaffer, her sister-in-law, Ruth Schultz, of Kissimmee, Fla. and her dog, Rudy.
Many thanks to the gifted women who helped during her last days at home; especially from Golden Age Healthcare of Fayetteville and Southern Grace Hospice of Stockbridge.
Expressions of sympathy may be made in the form of donations to Evergreen Church of Peachtree City or her favorite non-profit, Clothes Less Traveled Thrift Shop at www.clotheslesstraveled.org.