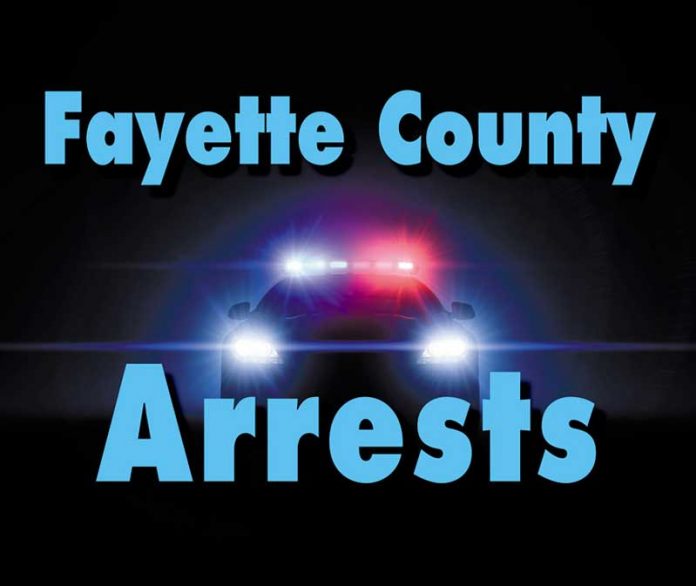 In Peachtree City, police officers were able to thwart a burglary in progress and apprehend the suspect. The call was received June 26 shortly after 10 p.m. in regard to an incident at a residence on Cascade Overlook, off Holly Grove Road in south Peachtree City.
Upon arrival, officers found an open window and an open door. Upon clearing the residence, they located one person inside and took him into custody without incident.
Cardale Jones, 32, of Carrollton was taken to Fayette County Jail and charged with burglary, criminal trespass, and possession of tools for commission of a crime.
A traffic stop in Fayetteville the afternoon of June 27 at New Hope Road and Argonne Drive led to multiple felony charges. Once police made the stop for a traffic violation, a routine check of the license plate revealed that the car was stolen. A search of the vehicle found the driver to be in possession of MDMA (Ecstasy), marijuana, and a firearm, according to a Fayetteville Police spokesman.
Desmund Thomas, 42, of Atlanta was taken to Fayette County Jail. According to the jail log, he is charged with two counts of drug possession/sale/manufacture and one count each of marijuana possession, open container, driving with a suspended license, and license plate requirements.
Fayetteville police are investigating three incidents last week where suspects illegally entered automobiles during a period of 2-3 hours and in the same general area.
The investigation is still in the early stages, according to a police spokesman, but authorities believe the same people committed all three offenses on LaGrange Court and Cornwallis Way. Not much came up missing, with the most valuable item possibly being a credit card left in one of the cars.
"They rummaged through the vehicles, but none of them had much in there worth taking," according to the police spokesman.