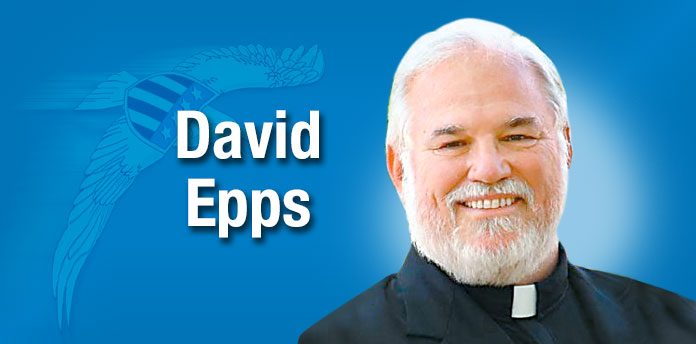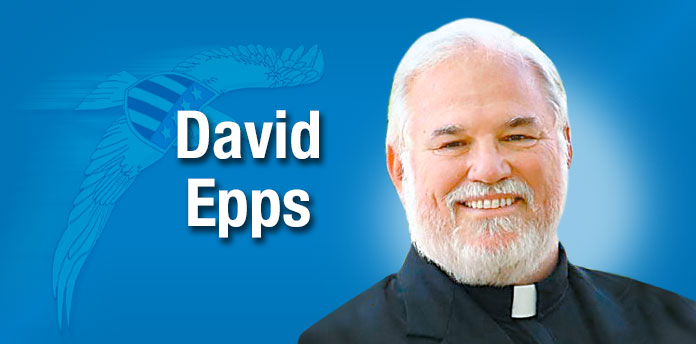 Over the years I have met several people that feel "fully entitled." By that, I mean people who take no responsibility for their own actions, or lack thereof, and yet still expect good things to come their way.
Back in the late 1970s when I was a social worker for the state of Tennessee, I ran into a few people like that. Most people in my early caseload felt a bit embarrassed about having to seek government help, whether it was in the form of rent assistance, Medicaid, Aid to Families with Dependent Children, or Food Stamps. In fact, I often had to assure them that these programs were meant to help them get over a rough spot until they were on their feet again and could provide for themselves and their families.
At this point, I should insert that the definition of "entitlement" back then were programs one was "entitled" to receive because they had earned them. Among those were Social Security benefits, the G.I. Bill, which assisted with college and home loans, and a few other scattered programs.
These were not handouts and people were entitled to them because they had done something to secure them. Later, just about every government handout was redefined as an "entitlement" to, I suppose, making people feel less embarrassed that other people were picking up their slack.
So, it was with satisfaction that I saw that the Supreme Court struck down the President's scheme to "forgive" half a trillion dollars in student loans.
The court found that the President, any president, did not have the authority to do so, declaring it is the Congress that has this authority, if they are bold enough to pass legislation and then face their re-election chances.
In fact, these loans were not going to be "forgiven" at all. The debt was going to be transferred to other Americans, a great many of whom did not go to college, or they did go, they or their parents paid their way, or they paid back their own loans.
Someone who defaults on a loan, or who takes out a loan so large that it takes decades to pay back, does not have the "entitlement" to expect someone else to pay their way.
I am all for helping people in trouble and my church and my diocese help people all the time. But there are rules and guidelines and there are limitations. I'm in favor of Pell Grants because it's an investment. Students whose families do not make a great deal of money can finish college and become taxpayers in their own right, thus repaying, in a sense, their grant. I'm in favor of special assistance for those who are "special needs" people whether that is due to either physical or mental conditions.
But, no, I'm not in favor of being forced to repay debts that are not mine when my family paid its own way and repaid its own student loans, at great sacrifice.
"But you are a 'man of the cloth,'" someone will doubtless say. Yes, and I am also a compassionate person as a good number would report. But the Bible has about 2,350 scriptures about how to handle money. One of them is Exodus 22:14: "If anything is borrowed, it should be paid back…" And then there is Ps. 37:21 "The wicked borrows but does not pay back …"
The Bible neither expressly forbids nor condones the borrowing of money. The collective teachings of the Bible inform us that it is usually not a good idea. But, if one signs the loan papers, then that one, and no one else (unless there is a co-signer), is responsible for that loan.
But an even larger issue is the attempt to circumvent Congress and declare that the loans will be "forgiven." The President made a campaign promise that he could not keep because, as the Court found, he had no constitutional authority to do so. Even Speaker Nancy Pelosi and the President himself had stated such earlier.
But if a president, any president, could declare and dictate such actions, what is to keep a future president from "forgiving" all home loans? Or seizing all retirement accounts? What would prohibit a president from reactivating the military draft on his own? Or outlawing all firearms by issuing a presidential edict?
The Founding Fathers deliberately created a government in tension. There are three equal branches of government: The legislative, the executive, and the judicial branches.
Do you know who has the power to declare war? The Congress. Do you know when was the last time Congress declared war? It was World War II. Congress did not declare war in Korea, Vietnam, Granada, Iraq, Afghanistan, or in any of the other conflicts in which American military personnel died. Well over 100,000 troops have died in these undeclared wars since the end of World War II.
Kings and Queens were once thought to rule by "divine right." In America, a person is hired by the people to do a job that is term limited, as were Presidents Reagan, Clinton, Obama, and G.W. Bush, and from which they can be fired, as were Presidents Ford, Carter, Bush the first, and Trump.
Presidents are not kings, whoever may be in office. I am perfectly happy with The Supreme Court curbing the person with power, whoever it may be, from acting outside of the U. S. Constitution.
In Luke 14:28-29, Jesus teaches that before someone takes on a large project, one needs to sit down and count the cost before beginning. Whether it's building a tower (as in the example given by Jesus), or buying a house or a car, starting a business, or making a loan, there will always be a cost. If you can't pay it, it might be a good idea to rethink your options.
[David Epps is the Rector of the Cathedral of Christ the King (www.ctk.life). Worship services are on Sundays at 10:00 a.m. and on livestream at www.ctk.life. He is the bishop of the Diocese of the Mid-South (www.midsouthdiocese.life). He may be contacted at davidepps@ctk.life.]