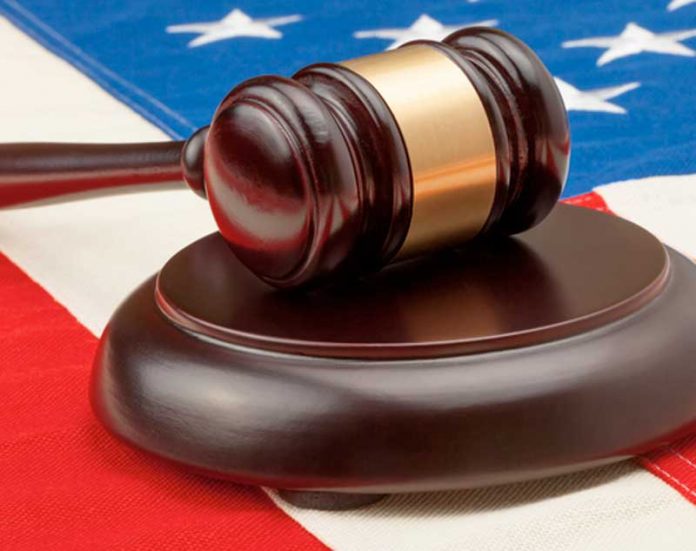 A landmark decision by a 6-to-3 majority of the U.S. Supreme Court today overturned decades of race-based preferences for college admissions, especially at some of the nation's highly competitive schools like Harvard and the University of North Carolina.
While many media outlets will offer their own opinions on the decision involving the end of a common practice of many higher education facilities, below are excerpts from the court's majority opinon itself:
Respondents' assertion that race is never a negative factor in their admissions programs cannot withstand scrutiny. College admissions are zero-sum, and a benefit provided to some applicants but not to others necessarily advantages the former at the expense of the latter. 
When a university admits students "on the basis of race, it engages in the offensive and demeaning assumption that [students] of a particular race, because of their race, think alike." Miller v. Johnson, 515 U. S. 900, 911–912. Such stereotyping is contrary to the "core purpose" of the Equal Protection Clause. 
Many universities have for too long wrongly concluded that the touchstone of an individual's identity is not challenges bested, skills built, or lessons learned, but the color of their skin. This Nation's constitutional history does not tolerate that choice. 
But we have permitted race-based admissions only within the confines of narrow restrictions. University programs must comply with strict scrutiny, they may never use race as a stereotype or negative, and — at some point — they must end. Respondents' admissions systems — however well intentioned and implemented in good faith — fail each of these criteria. They must therefore be invalidated under the Equal Protection Clause of the Fourteenth Amendment.
Universities may define their missions as they see fit. The Constitution defines ours. Courts may not license separating students on the basis of race without an exceedingly persuasive justification that is measurable and concrete enough to permit judicial review. As this Court has repeatedly reaffirmed, "[r]acial classifications are simply too pernicious to permit any but the most exact connection between justification and classification." … The programs at issue here do not satisfy that standard. 
[For that reason, one dissent candidly advocates abandoning the de- mands of strict scrutiny. See post, at 24, 26–28 (opinion of JACKSON, J.) (arguing the Court must "get out of the way," "leav[e] well enough alone," and defer to universities and "experts" in determining who should be discriminated against). An opinion professing fidelity to history (to say nothing of the law) should surely see the folly in that approach.]
The point of respondents' admissions programs is that there is an inherent benefit in race qua race —  race for race's sake. Respondents admit as much. Harvard's admissions process rests on the pernicious stereotype that "a black student can usually bring something that a white person cannot offer." …  UNC is much the same. It argues that race in itself "says [something] about who you are." 
The entire point of the Equal Protection Clause is that treating someone differently because of their skin color is not like treating them differently because they are from a city or from a suburb, or because they play the violin poorly or well. "One of the principal reasons race is treated as a forbidden classification is that it demeans the dignity and worth of a person to be judged by ancestry instead of by his or her own merit and essential qualities." 
Most troubling of all is what the dissent must make these omissions to defend: a judiciary that picks winners and losers based on the color of their skin. While the dissent would certainly not permit university programs that discriminated against black and Latino applicants, it is perfectly willing to let the programs here continue. In its view, this Court is supposed to tell state actors when they have picked the right races to benefit. Separate but equal is "inherently unequal," said Brown. 347 U. S., at 495 (emphasis added). It depends, says the dissent. 
(A dissenting opinion is generally not the best source of legal advice on how to comply with the majority opinion.) "[W]hat cannot be done directly cannot be done indirectly. The Constitution deals with substance, not shadows," and the prohibition against racial discrimination is "levelled at the thing, not the name." Cummings v. Missouri, 4 Wall. 277, 325 (1867).
A benefit to a student who overcame racial discrimination, for example, must be tied to that student's courage and determination. Or a benefit to a student whose heritage or culture motivated him or her to assume a leadership role or attain a particular goal must be tied to that student's unique ability to contribute to the university.
In other words, the student must be treated based on his or her experiences as an individual — not on the basis of race. Many universities have for too long done just the opposite. And in doing so, they have concluded, wrongly, that the touchstone of an individual's identity is not challenges bested, skills built, or lessons learned but the color of their skin. Our constitutional history does not tolerate that choice.