A cigarette thrown from a vehicle and into a pine straw-covered landscape island at Piedmont Fayette Hospital on June 16 resulted in damage to...
Governor issues final public health state of emergency executive order; will suspend some state rules and regulations to aid businesses' recovery —  Governor Brian P....
Will Garner — who formerly led the Midwest Food Bank charity operation in Peachtree City — has a new job: Program manager for planning...
Locally-produced, up-to-date news about Fayette County and its cities has never been more important.
Unfortunately with the challenges facing our nation and our community, it's never been more difficult to provide this as a free service. We need your help.
Please consider supporting our efforts with automated monthly or one-time contributions.
For the price of a cup of coffee or two, you can help secure the future of The Citizen and its local coverage on your behalf.
We are a for-profit organization (although you can't tell it from our P&L). Contributions are NOT tax-deductible. But we greatly appreciate any help you can give us.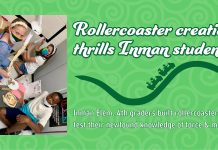 The Inman Eagles like to spread their wings and learn in unique ways, and all 4th graders got to do just that for a...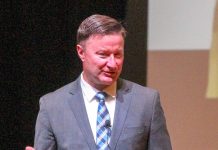 The just-completed school year presented a host of challenges never seen before and hopefully never to be seen again. Fayette County Public Schools' annual...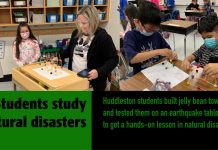 The Huddleston Elementary Hounds put a fun twist on their STEM studies. Students in Carol Long's second-grade class built jelly bean towers and tested...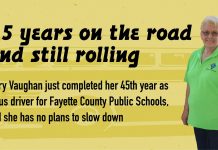 Mary Vaughan was terrified when she first got behind the wheel of a school bus. The fear quickly faded, and she knew she had...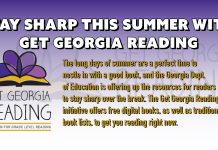 The long days of summer are a perfect time to nestle in with a good book, and the Georgia Dept. of Education is offering...