2 winning tickets sold at East Lanier Avenue stores so far this month —  One ticket sold in Fayetteville split half of a $176,778 jackpot...
A crepe myrtle tree will be planted beside the new gazebo in downtown Fayetteville on Aug. 31 as a memorial to Fayette County citizens...
Plan to attend the event Friday —  Relay For Life of Fayette County is proud to announce it has raised $100,718 for the American Cancer...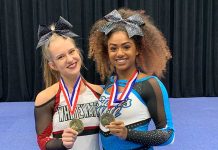 Starr's Mill High School student Doni Davis (L) and Whitewater High School's Alex Bartlett represented Fayette County and were recently named as two of...
Drive Phase Track Club is a Georgia 501c3 based in Fayetteville. As a USA Track and Field member club serving youth athletes from the...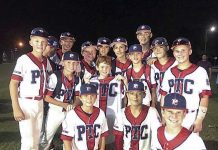 Loudoun South Little League wins the 2019 Little League Baseball Southeast Region Tournament —  Georgia watched the game slip away early and couldn't recover in...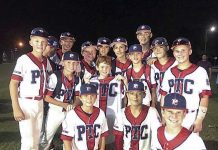 UPDATED MONDAY NIGHT — Peachtree City Little League will have to battle back in the loser's bracket Tuesday after a heart-breaking loss Monday night...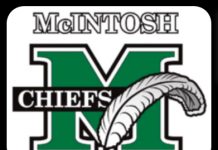 The McIntosh High School Hall of Fame proudly announces the Class of 2019 inductees. The 9th Annual event will be held Oct. 18 and...