The Fayette County Sheriff's Office on Sept. 16 lost one of its own to Covid. Her passing was within three days of the death...
Recently, I was in a hospital and saw a staff member wearing a T-shirt that read, "I'm a Nurse. What's your superpower?" Later I...
Everyone remembers their first true love. Most of us start when we are young, and by the time we are old, we have had...
Locally-produced, up-to-date news about Fayette County and its cities has never been more important.
Unfortunately with the challenges facing our nation and our community, it's never been more difficult to provide this as a free service. We need your help.
Please consider supporting our efforts with automated monthly or one-time contributions.
For the price of a cup of coffee or two, you can help secure the future of The Citizen and its local coverage on your behalf.
We are a for-profit organization (although you can't tell it from our P&L). Contributions are NOT tax-deductible. But we greatly appreciate any help you can give us.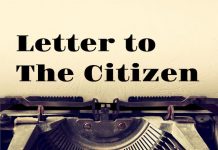 Recently, a few candidates for office in the Peachtree City municipal elections have argued for "more affordable" housing options to prevent harm to excellent...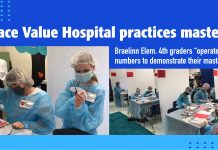 When you need help with your numbers, you can turn to Place Value Hospital. Braelinn Elementary 4th grade "doctors" scrubbed in and demonstrated their...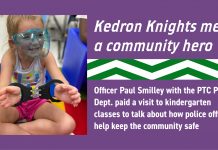 Kindergarteners at Kedron Elementary have been studying community heroes, and they recently got to meet one up close. Officer Paul Smilley with the Peachtree...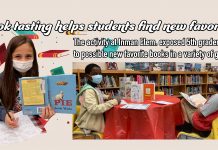 A little bit of book tasting helped students at Inman Elementary find their new favorite reads. The book tasting was a collaboration between the 5th...
Pre-K students at Oak Grove Elementary are learning about their five senses, and the Braves wanted to share the fun. As part of their...