Main Street Fayetteville announced Thursday afternoon that the Frost Moon Festival to be held Nov. 15 has been cancelled due to expected inclement weather. "Unfortunately,...
SPONSORED FEATURE One of the ways the Fayette County Board of REALTORS® has been celebrating their 50th anniversary is to do what they've done for...
Fayette Senior Services' (FSS) annual Meals On Wheels Project Love campaign is underway and FSS is challenging the citizens and businesses of our community...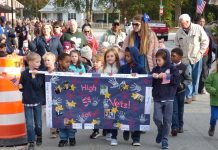 Veterans Day in Brooks came with parade and music courtesy of the students of Liberty Tech Charter School. The school day for Liberty Tech's 420...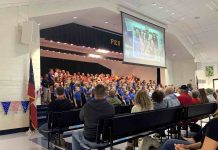 Peeples Elementary hosts special Veterans Day Parade —  From parades to ceremonies, schools across the county held Veterans Day celebrations to honor the men and...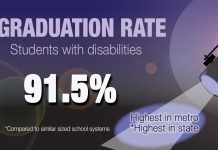 The Fayette County Public School System has one of the best graduation rates for students with disabilities in the state, and that is being...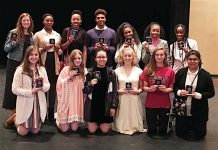 A long-standing tradition continues as Fayette's high school foreign language students dominate the Clemson University Poetry Declamation Contest. Students from all five high schools secured...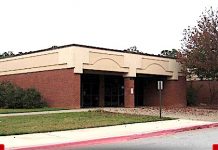 About 1,000 children and teachers from across Georgia and South Carolina competed in STEAMIFY on Oct. 26, including students from Flat Rock Middle School in...