Upcoming Events
Events Search and Views Navigation
September 2019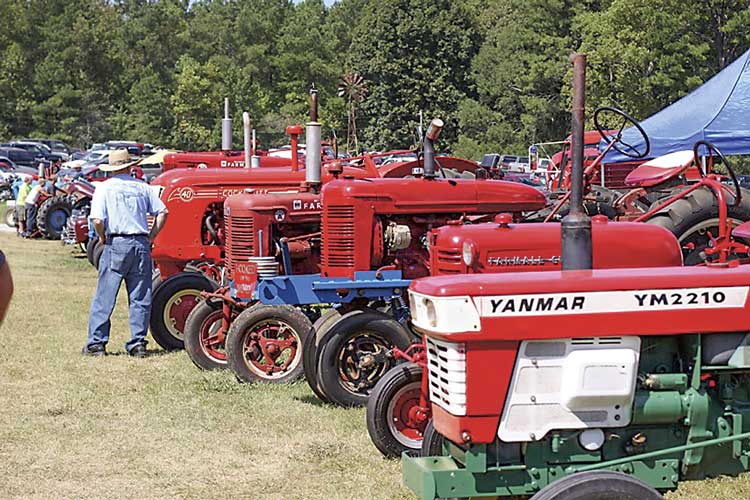 Mark your calendars for the 23rd Annual INMAN FARM HERITAGE DAYS which will be held Friday, September 20 through Sunday, September 22. The event is held at Minter's Farm, 283 Hills Bridge, Rd., Fayetteville, from 9 a.m. to 6 p.m. on Friday and Saturday and from 9 a.m. to 4 p.m. on Sunday. Admission is free. Enjoy vintage tractors, cars, trucks, engines, and exhibits on display. Don't miss the historic sawmill, syrup, grist, and feed mills, grain and pea threshers,…
Find out more »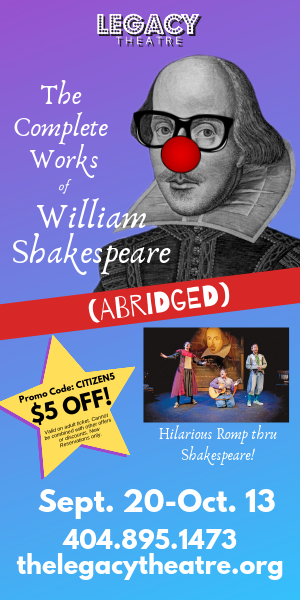 London's longest-running comedy! Join these madcap men in tights as they weave their wicked way through all of Shakespeare's plays in one wild ride that will leave you breathless and helpless with laughter. The Complete Works of Shakespeare runs September 20 through October 13 with performances Fridays and Saturdays at 8 pm and Saturdays and Sundays at 3 pm. Adult tickets are $30-$35. Senior and student discounts are available as well as discounts for groups of 20 or more. Tickets and subscriptions are…
Find out more »
Fayette County NAACP Youth Council Meetings are held every fourth Sunday at the Olivet Church of Christ, 877 Highway 314 North in Fayetteville at 4 p.m. The purpose of the Youth Council is to inform youth between the ages of 13 and 25, of their rights as citizens; how to advance their economic, educational, social, and political status, enhance harmonious cooperation with other people, and teach and stimulate appreciation for the African-American contributions to civilization. The NAACP Youth and College…
Find out more »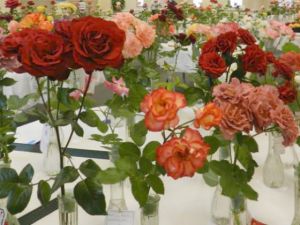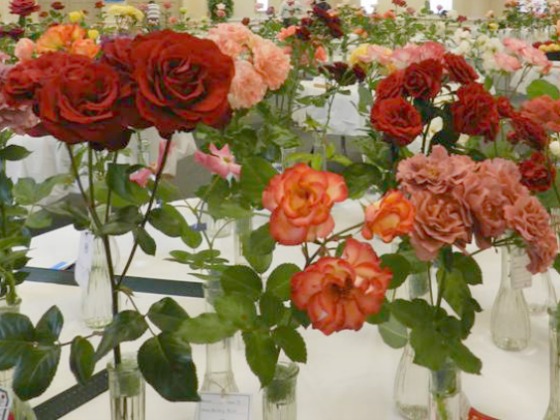 SOUTH METRO ROSE SOCIETY meets the 4th Monday of the month (January through April and August through October) at 6:30 p.m. at Heritage Bank, 440 N. Jeff Davis Dr., Fayetteville. September's meeting features a presentation by Dr. Bethany Harris speaking about beneficial insects. Dr. Harris is the Assistant Director of Education – Entomology and Horticulture at Callaway Gardens. She will share her knowledge about beneficial insects such as pollinators and insects that provide pest control. Master and Consulting Rosarians will…
Find out more »
WRITERS CIRCLE meets the 4th Tuesday of each month from 6 to 8 p.m. at the Peachtree City Library. For more information contact Rebecca Watts, at 770-631-2520 or email her at rwatts@peachtree-city.org.
Find out more »
FREEDOM FROM SMOKING holds meetings on Tuesdays and the 3rd Thursday of the month at 6:30 p.m. at Piedmont Fayette Hospital. If you've had trouble in the past trying to stop smoking, the Freedom from Smoking program can provide you with the skills and support to quit smoking for good. Using a positive behavior approach, the program shows you how to become a non-smoker. The support from a group program, led by an expert that understands how hard it is…
Find out more »
PROSTATE CANCER INFORMATION GROUP meets on the 4th Tuesday of every month (except December) at 7 p.m. at Thomas F. Chapman Family Cancer Wellness at Piedmont Fayette Hospital, 1267 Building (West Entrance), Third Floor, 1267 Hwy 54 West, Fayetteville. Men and their partners with concerns about prostate cancer are encouraged to attend. For more information, please call Jim O'Hara at 770-632-2898.
Find out more »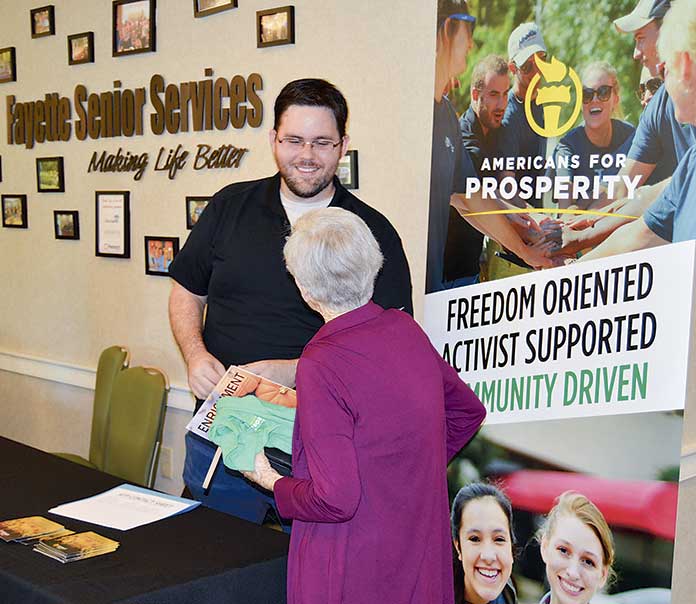 Fayette Senior Services, Inc. (FSS), a 501 (c)(3) non-profit organization, is hosting their 5th annual Volunteer Expo. on Wednesday, September 25, from 10 a.m. to 2 p.m. The goal is to connect eager potential volunteers with an organization best fit for their unique schedules, skill sets, and passions. The event will be held at the Life Enrichment Center, 4 Center Drive, Fayetteville.
Find out more »
OVEREATERS ANONYMOUS offers a 12-step program of recovery from compulsive eating. Meetings are free. Overeaters Anonymous meets each Wednesday at noon at Fayetteville First UMC, 175 Lanier Ave. Room C290, Fayetteville. For information on the Fayetteville meeting, call Mar at 404-761-5646.
Find out more »
FOSTER CARE INFORMATIONAL MEETINGS are held every Thursday at 10 a.m. at Bloom Our Youth, 150 Marquis Dr., Fayetteville. Get your foster parenting questions answered at this free, no-commitment, casual, meeting. Speak directly with Bloom associates about the requirements and journey to becoming a Bloom foster family. For more information, contact Shannon Hoy at s.hoy@bloomouryouth.org or call 770-461-7020.
Find out more »
+ Export Events