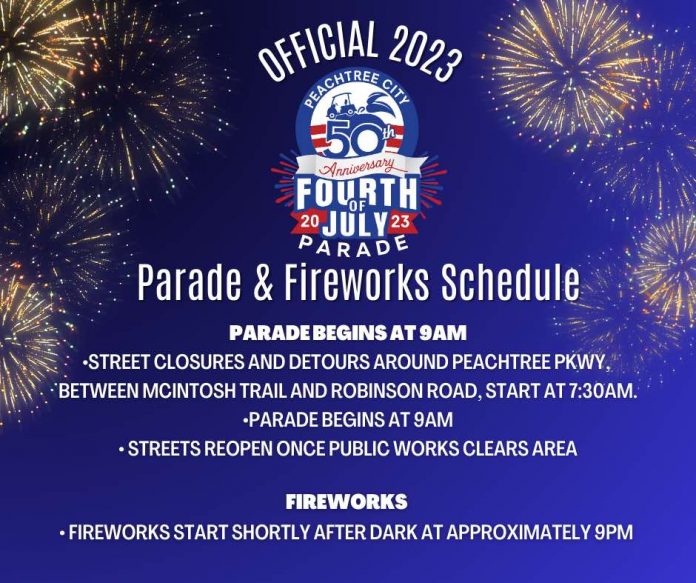 World War II veteran named grand marshal of July 4th parade
The 50th iteration of the signature 4th of July parade steps off at 9 a.m. at the intersection of Pinehurst Drive and Peachtree Parkway. It winds down Peachtree Parkway for 1.8 miles before turning left onto McIntosh Trail where it ends at the McIntosh Trail Recreation Complex.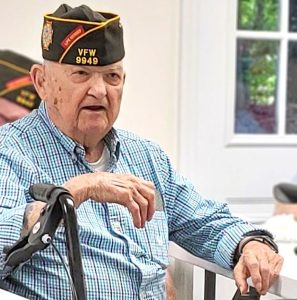 Parade organizers have named 94-year-old Marine veteran James "Jim" Rogers as grand marshal for the 2023 Peachtree City Fourth of July Parade.
Rogers served in World War II, the Korean War, and multiple tours in Vietnam. During his service to our country, Rogers received multiple medals including the World War II Victory medal, United Nations Service medal, and the Bronze Star. He is currently a Life Member of Peachtree City's Veterans of Foreign Wars Post 9949.
"Jim's fellow VFW members nominated him for this honor," Parade Director Maria Puckett said. "We are thrilled at the opportunity to honor him and his service to our country."
Rogers will lead over 100 registered parade units down South Peachtree Parkway as part of this year's Independence Day celebrations.
Peachtree City's Fourth of July parade started in 1973 as the brainchild of the late Sallie Satterthwaite. 2023 marks the 50th anniversary of the parade's founding. It has grown from a small gathering of participants to a yearly event that attracts more than 10,000 people.
A panel of three judges will award trophies to parade participants in several categories, including the Mayor's Trophy, Most Creative, Most Patriotic, Grand Marshal Trophy, and the top three spots for decorated golf cart entries.
At dusk on the Fourth, one of the region's signature fireworks display will explode in the sky, as rocket shells arc high over Lake Peachtree next to Drake Field and City Hall.