A Jonesboro man eluded local law enforcement for more than a year on charges of sexual battery. He is now in jail in Fayette...
Among the dozen recent graduates of the Georgia Academy for Economic Development is Colin Martin, president and CEO of the Fayette Chamber of Commerce,...
Join us for our First "Give Back Tuesday" event where we will be supporting our first responders! We'll be hosting it at The Connection Church...
Locally-produced, up-to-date news about Fayette County and its cities has never been more important.
Unfortunately with the challenges facing our nation and our community, it's never been more difficult to provide this as a free service. We need your help.
Please consider supporting our efforts with automated monthly or one-time contributions.
For the price of a cup of coffee or two, you can help secure the future of The Citizen and its local coverage on your behalf.
We are a for-profit organization (although you can't tell it from our P&L). Contributions are NOT tax-deductible. But we greatly appreciate any help you can give us.
As part of their celebration of Native American Heritage Month, Sara Harp Minter Elementary 2nd graders crafted their very own dreamcatchers. Their 2nd grade social...
Fayette County Public Schools wants your help supporting members of the community who need help the most. This year, they hope to again make...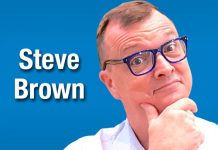 In my last column, I asked, "Can Fayette County's families remain immune to the negative cultural impacts into the foreseeable future?" It's a question...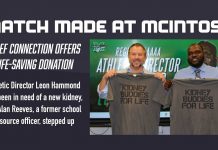 A life-saving bond was built at McIntosh High. Athletic Director Leon Hammond has been in need of a new kidney, and Alan Reeves, a...
Fun was in the air as the Flat Rock Food Forest Club invited the community out to a fall festival. The Eagles celebrated with over...