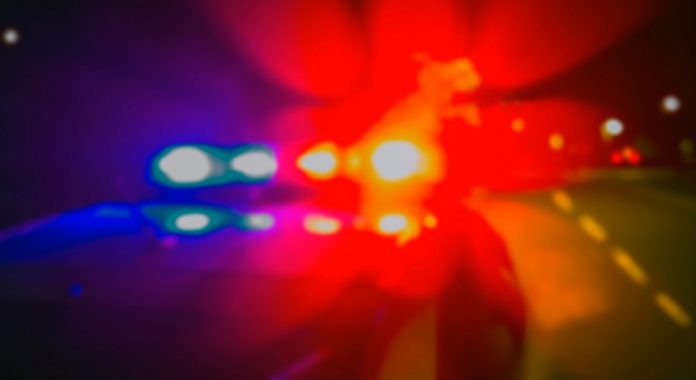 Peachtree City's K-9 units have been on the job and generating positive results over the past few days.
According to reports, a traffic stop was conducted Sept. 29 at about 6:30 p.m. near Hwy. 74 and Kedron Drive due to a seat belt violation. A K-9 was deployed for a free air sniff. The suspect was found to be in possession of a glass pipe containing crystalized methamphetamine and other controlled substances. After the arrest quantities of methamphetamine and suspected heroin were found on her person.
Sandra Herrick, 51, of Sharpsburg was charged with three felony counts of drug possession/sale/manufacture and one felony count of crossing the guardline with contraband. Lesser charges included possession/use of drug-related objects, open container, failure to display license, and a seat belt violation.
An officer conducted a traffic stop Oct. 2 near Hwy. 54 and Hwy. 74 on a white truck after an improper lane change. The driver was taken into custody on an unrelated outstanding warrant, after which a K-9 conducted a free air search of the vehicle and indicated the presence of narcotics. A subsequent search revealed suspected methamphetamine and other controlled substances.
Chester Green, 42, of Peachtree City was charged with two felony counts of drug possession/sale/manufacture along with possession/use of drug-related objects, marijuana possession, batter and open container, according to the Fayette County Jail log.
Elsewhere in Peachtree City, police pulled over an SUV the evening of Sept. 30 for illegal window tint. During the traffic stop the driver was found to have an active warrant from the Riverdale Police Department. Darrel Walton, 43, was arrested and taken to Fayette County Jail while the vehicle was removed by a family member.
At about the same time, an officer observing traffic at the intersection of Hippocket Road and Cedar Point saw a golf cart fail to stop at the crossing while on the multi-use path. The driver then got onto Hippocket Road instead of continuing on the path and was ultimately determined to be driving under the influence. The woman, 26, was charged with DUI and several traffic offenses.
An officer responded Oct. 1 to a call at RaceTrac on Hwy. 54 and learned that a suspect was on the property that day after previously receiving a criminal trespass warning. It was also revealed that the suspect stole a can of beer that day while on the property. Carlton Scott, 60, was arrested for theft after being located at a relative's residence.
Officers responded the evening of Oct. 2 to a residence on Merrick Drive in reference to a suspicious person call. A witness reported a white male walking around outside in his underwear while very intoxicated. The officers made contact with the suspect as he was attempting to open the front door of a residence. Michael Zarlengo, 37, was arrested for indecency.
While on a general patrol in the area of Hwy. 74 and Crosstown Drive, an officer observed a vehicle going northbound on Hwy. 74 with a strong marijuana odor coming from it. After seeing the driver commit a traffic violation, the officer pulled the car over and found the driver in possession of methamphetamine and fentanyl. Aaliyah Brandon, 29, of Stockbridge was arrested and taken to Fayette County Jail.