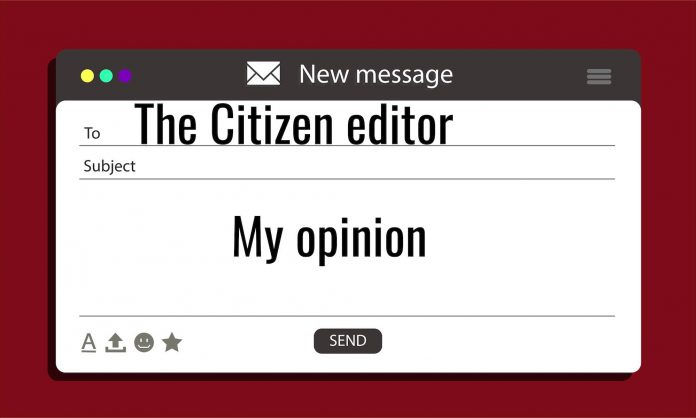 OPINION — Peachtree City Council candidates Tamara Moore and Vic Painter declined to answer emailed questions about legitimate issues facing the city in coming months.
Well, not really. Their refusal to respond to the thousands of our readers spoke louder than any written words.
So, let me take the liberty of translating their silence into their real answers to the voters.
1. What skill sets do you bring to the office?
An elevated sense of entitlement, and a firm belief that most Peachtree City voters simply don't deserve to know how we will vote on these controversial issues.
2. Specifically, what differentiates you from your opponent(s)?
We're not only better than the other candidates, but we're better than most Peachtree City voters. We know what's best for this city, and we don't need any of your stinking questions.
3. List the top three problems facing Peachtree City and define exactly what you will do to solve those three problems.
The city's top problem is that we are not voting members of council already. Any other problems we will let you know about at the time and place of our choosing. This could easily be solved if the election were simply called off and we were elected by unanimous acclamation. No negative votes allowed.
4. The council has three holdover members: Mayor Kim Learnard, and council members Frank Destadio and Clint Holland. Based on your knowledge of the council, who will you likely be voting with most often in split votes? Whose side will you take on the issues noted below?
We love Kim, don't you? The others are just jerks taking up valuable space.
5. What is your exact position on allowing new multi-story mixed-use developments to be built or reconstructed in Peachtree City?
You'll find out when we vote for them.
6. Does your definition of redevelopment of existing village centers include new multi-family apartments, or townhouses, or condominiums? If yes, where?
You'll find out when we vote for them.
7. Please name the village centers in Peachtree City and what you think should happen in each of those places.
They are whatever the city's planning director wants them to be. And Kim, too, by the way.
8. The city is nearly built out within its current borders: the Industrial Park has no big tracts left to develop, and residential areas are at or near their zoned limits. What is your plan for what's next?
We'll let you know after we are elected.
9. Make your case for why you would support or oppose any annexations, and why citizens should welcome or oppose them.
Why are citizens even mentioned in this question? Leave it to us — and Kim.
10. Place yourself on the political spectrum with 10 being far right, 1 being far left and 5 being the exact center. Yes, the office is officially nonpartisan, but every official ever elected to office occupies a spot on that ideological spectrum, whether the official admits it or not. We want to know where you actually are on that spectrum.
That's none of your business. You'll find out when we cast our first votes on council.
11. What else would you like to tell the voters of Peachtree City?
Vote for Tamara Moore and Vic Painter. And otherwise shut up.
[Cal Beverly is editor and publisher of the Citizen.]