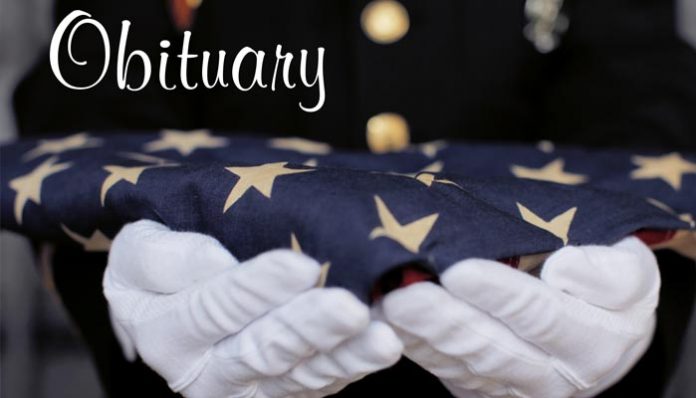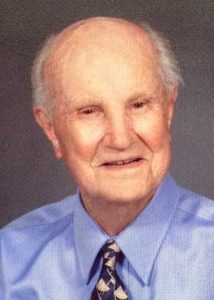 Lamar Ernest Wallace, the oldest living Eagle Scout in the United States and one of Georgia's oldest World War II veterans has died at the age of 107.
Mr. Wallace was born November 28, 1911, in Romulus, Okla. He was the first child of Ernest Polmeroy and Lucille Nicholas Wallace. He had two sisters, Evelyn Louise and Oleta Eilene, both deceased. His family moved to Gotebo, Okla., in Kiowa County in 1925 where Lamar finished high school in 1931. As a teenager, he was a Boy Scout and obtained his Eagle Scout badge in 1928. In 2015, he was honored at the Boy Scout's Annual Conference meeting in Atlanta as the "oldest living Eagle Scout." He graduated from the University of Oklahoma in 1937 and worked in circulation for the Tulsa Tribune until entering the US Army in 1941.
Commissioned as a Lieutenant in July 1942, he served at Fort Warren, Wyoming, Fort Lewis, Washington, and in the European and Pacific Theatres of War as commanding officer of the 4416th Quartermaster Company. He used to say that he remembered hearing of Japan's surrender while passing through the Panama Canal on the way to the Philippines. While he was in service, he married Helen Ward of Tulsa, and the couple lived in Tulsa, Okla. until she died in 1976. He was active in SERTOMA and other social organizations and was an avid fan of the University of Oklahoma Sooners. After his discharge from service, Wallace rejoined the Tulsa Tribune where he worked until 1977. Later, he became a real estate broker and worked in Westport, Okla. until he retired in 1979.
On a trip to Israel in 1977, he met Mary Louise Decker, a widow from Atlanta, Ga. In January 1978, the couple were married and settled back in Westport. After Wallace retired, he and Mary moved to Valdosta, Ga. and in 1992 to Tyrone. Mary passed away in January of 2010 after 32 years of marriage.
Wallace remained in good health and active in programs at the Hopewell United Methodist Church in Tyrone until he turned 105. He has served as grand marshal for Tyrone's annual Founder's Day Parade, given interviews about his long life, and managed his own home and autos into his early 100s. He once replaced a roof on a garage at the age of 98. He voted in 22 presidential elections, and he could remember as a youth that the old men in his hometown were veterans of the Civil War. A sign on his desk humorously stated, "I've survived damned near everything!"
He is survived by three nieces and a nephew, Dorothy Aalseth (Lake Stevens, Wash.), Anna Lee Ahrens (Dallas, Texas), Karen Jackson, Davis Ward (Atlanta, Ga.) as well as three step-children, Richard P. Decker (Atlanta, Ga.), Debra D. Philips (Charleston, S. C.), David S. Decker (St. Louis, Mo.), five step-grandchildren, and 12 step-great grandchildren.