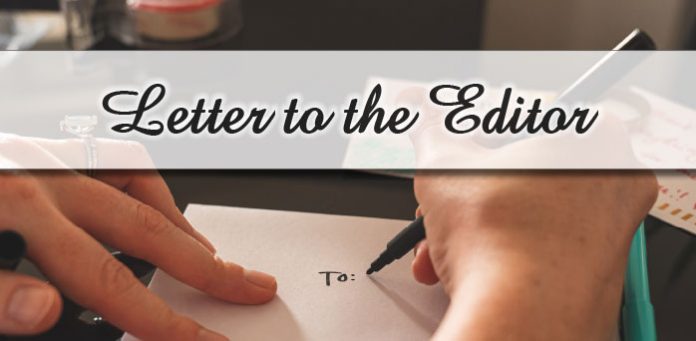 Editor's note: Several people have complained about Fayette County Board of Education member Leonard Presberg providing a running commentary on his Facebook page while more than 60 speakers petitioned the board for a redress of their grievances Monday night. Here are two of those complaints:
You are probably aware of this, but I wanted to bring up the disturbing situation that occurred last night with school board member Leonard Presberg. The board member, while there to hear from the Fayette County constituents, was posting on his Facebook page posting photos and comments, sometimes derogatory remarks, as each parent/concerned citizen spoke out about their concerns.
I was a speaker and while I was speaking, I saw him take a photo. I evidently had a poster I think intrigued him. After I finished speaking I went outside so that other concerned citizens could voice their valid concerns. While out there, someone showed a post of his from Facebook which led to scrolling his feed. That is when I saw a picture of my poster and Speaker 16. I got off without a snide comment, however others did not. Scrolling through he was documenting the entire meeting all the whole mocking and disparaging the speakers. Pictures are attached.
First this is unprofessional. As a public servant of the people this was extremely disappointing and uncalled for. Some parents waited outside for 3 hours in the heat and humidity to speak on matters that concern them deeply. His decision to ridicule and mock them WHILE they were speaking is grounds for termination in my opinion.
Secondly his disregard for the security and safety of his constituents also is grounds for termination. These meetings are streamed live and then available on the FCBOE website. Normally each speaker is asked to state their name AND address, however last night someone mentioned that we shouldn't do that and so I believe a majority of us did not. However many of us have spoken at past meetings and had given their addresses. So this is a matter of safety and security. He should have known this and should never have done such a childish thing. He obviously doesn't care because to my knowledge these posts are still up on his page as he is receiving many accolades from his personal followers.
There were many issues with last night's meeting such as the size of the venue. Knowing that they would be expecting a rather large crowd, rather than move the meeting to a larger facility that could facilitate ALL parents and concerned citizens, they opted to stick with the regular venue however due to Covid they restricted the seating to 40.
There was 150-200 in attendance, and while 40 sat in the air conditioned room waiting for their turn to speak, the others waiting in line outside in the heat and humidity.
Also, at 5:17 p.m. an email was sent to parents from the Fayette County Public Schools that masks would be mandatory starting today (the next day). This was no doubt the hot topic parents and concerned citizens came to voice their concerns.
Mind you the meeting started at 6:30 p.m if you want to sign up to speak, so a little more than an hour BEFORE the meeting, a decision was made. This too is unacceptable. Evidently we have a Covid Task force that no one knows who is on it and where they are getting their information from or authority to make these decisions or guide our board members.
Concerned FC parent/citizen Alyson
To whom it may concern,
My name is Leah and I have two children in the Fayette county school system. During yesterday's meeting a member of the school board was mocking and belittling parents on social media while they were addressing their concerns with the board. This is not in alignment with the vision of the FCBOE and in doing so he has lost all trust from the community.
If Leonard Presberg does not resign immediately, then the board is saying that mocking the constituents is permissible. How is that ok?
If any teacher in the county posted negative comments about the parents, they would be fired in an instant. Mr. Presberg and the board should be held to the same standards. Attached is just a few of the social media posts from Leonard Presberg DURING THE MEETING!!
I know I am not the only person upset over his remarks. He was inappropriate and an embarrassment to our school board. I hope that you at The Citizen can help get the message out that parents deserve more respect from our school boards.
I appreciate your time and dedication to the Fayette community.
Sincerely,
Leah