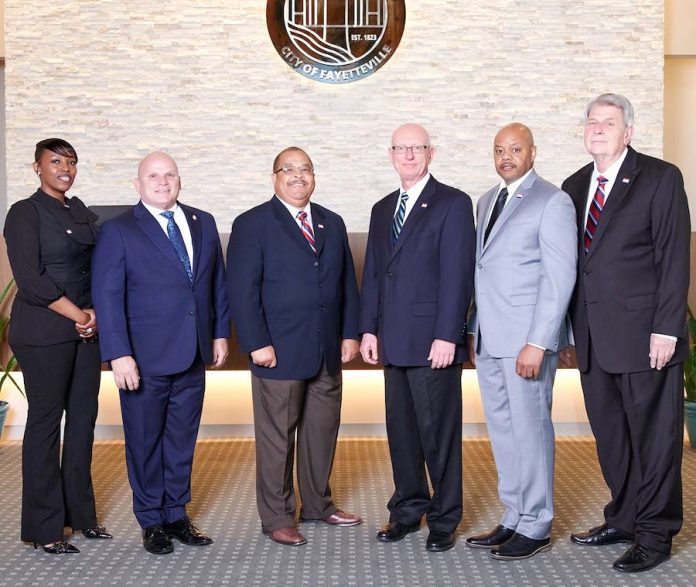 Council raises stormwater fees —
The Fayetteville City Council at the May 18 meeting unanimously approved a rezoning request to expand the Hampton Inn off Tiger Trail from 150 rooms to a proposed 208 rooms — an increase of 38% — and to allow construction of 30 multi-family units in a single building on that property. The rezoning request covers 5 acres within The Villages at Lafayette off Ga. Highway 54 just west of the downtown courthouse square.
Also approved last Thursday was a 54% hike in stormwater fees for this year with more increases set for each year until 2027.
Here's the full agenda the Fayetteville City Council acted on at the May 18 meeting: