OPINION — Last week, I warned you to never trust the government at any level (see: https://thecitizen.com/2023/05/23/demand-transparency-and-accountability/). I promised a peek at the exploitation...
Some years ago, I wrote an article about my Bucket List. A "bucket list" is a list of things that one wishes to see,...
As I finish this story, the kids in our fair town have been out of school for the past three days. Watching our two...
Locally-produced, up-to-date news about Fayette County and its cities has never been more important.
Unfortunately with the challenges facing our nation and our community, it's never been more difficult to provide this as a free service. We need your help.
Please consider supporting our efforts with automated monthly or one-time contributions.
For the price of a cup of coffee or two, you can help secure the future of The Citizen and its local coverage on your behalf.
We are a for-profit organization (although you can't tell it from our P&L). Contributions are NOT tax-deductible. But we greatly appreciate any help you can give us.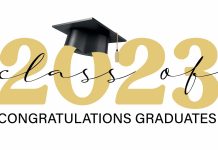 For 1,627 Fayette graduating seniors, their high school careers — framed by four years that included a worldwide pandemic — will be ending at...
The Whitewater High duo of Olivia Ray and Emily Wagner are taking their expertise to the international stage. With a stellar showing at the...
"Grease" is the word. Fourth and fifth grade chorus students at Peachtree City Elementary put on a review of Grease for their end of...
The young Wildcats made their mark as the Whitewater Middle band program played at the Music in the Parks competition at Six Flags. Both competing...
Braelinn Elementary got a pair of new administrators. Donovan Woods and Abigail Marsh were Principal and Assistant Principal for a day. Principal Donovan and Assistant...