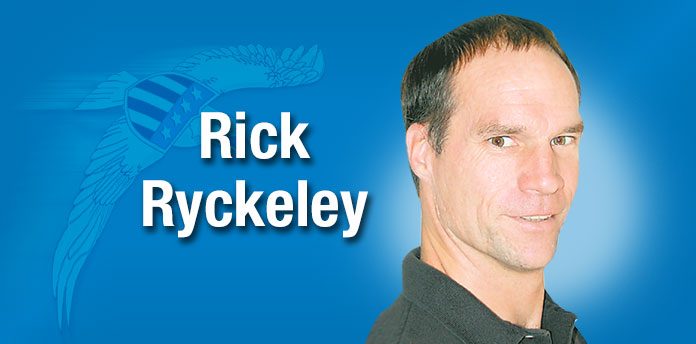 When asked what they want to do on their first day of summer, The Granddaughters jumped up and down making the kitchen light fixture shake as they cheered, "Papa, we want to run, jump, and go swimming!"
It was a tall order just before eight in the morning, but it was one The Wife and I had expected and planned for two months ago.
It was also the very same things my three brothers, The Sister and all those kids who lived on Flamingo Street wanted to do on our first day of summer vacation. I thought most of those things had changed since those summer days. Or have they?
The Girly Girls just made the summer soccer team and have practice two times a week. They love running up and down the field chasing and kicking the ball.
Back on Flamingo, we too enjoyed running chasing after a ball and delivering a bone-crushing tackle to anyone foolish enough to carry the football and challenge the Flamingo Street Raiders, our street football team.
With Preston Weston, III as quarterback and me and my three brothers on the offensive and defensive line, we were undefeated for the seven years we lived on Flamingo. Hopefully, the girls' soccer team will enjoy a similar record.
We had a load of play sand delivered to our backyard last week. It will be used in the fall to topcoat the lawn, but between now and then, it will bring endless hours of summertime digging and jumping fun for two little girls and one Big Papa.
Back on Flamingo, we also did digging and jumping. For three years, we dug on Cliff Condos, a thirty-foot cliff in a vacant lot next to Neighbor Thomas's house. At the end of each day of digging, we'd double-dog dare each other to jump off the top of the cliff and land in the soft dirt far below. How none of us ever got hurt doing such a dangerous thing, I really don't have a clue, but it sure was fun.
By noon of the first day of summer on our front lawn the six-foot, blow-up pool was full of water and two laughing Granddaughters. Not having a swimming pool, it's the best we can do — that is until Memorial Day.
By the time this column is published, we'll be winding through the trails of Rock City in Chattanooga, Tennessee. The Wife and I will enjoy watching The Granddaughters run up and down the many trails of that mountain destination.
On Tuesday, they will be strapped into climbing harnesses. Unbeknownst to them, it will be an entire day at the famous downtown climbing gym. Once there, they'll have their choice of either the inside or outside wall. Each wall is over thirty feet tall!
Our little redhead that just turned seven will have the time of her life. Her older sister will have a hard time out-climbing her.
And what about Big Papa and Gigi? We'll enjoy watching safely from the ground. Even though I know the climbing is safe, I just don't want to tear a shoulder, knee, hip … well, you understand. Big Papa is still a kid, but a kid who now resides in a sixty-three-year-old body that doesn't heal very fast anymore.
On our last day we'll enjoy the Tennessee Aquarium and then taking a swim on the infamous water steps. The cascading water down the giant steps on the right side of the aquarium spills first into a large wading pool before its Tennessee River destination. The steps mark the start of the Trail of Tears and the many displays on the aquarium walls explains that tragic journey in a sobering and thoughtful fashion.
Yes, these are the first days of summer. Let your kids be kids. Let them jump, let them run, and let them swim until they're so out of breath and hungry they beg to come back inside.
Let them be kids all summer because when they get older, there'll be little time to do so. When they have grandchildren of their own, if they are lucky, the kid in them will be reborn. Perhaps a kid who can't resist trying to climb an outside thirty-foot wall at a climbing gym in Chattanooga, Tennessee.
Not that I'm admitting that's what will happen, but I heard you sure can see a long way dangling thirty feet up in the air like a giant spider.
If I do the climb, the three-hour trip back home should still be easy. I'll just let The Wife drive. But I'm really worried about trying to get out of the car without help from The Granddaughters.
[Rick Ryckeley has been writing stories since 2001.]