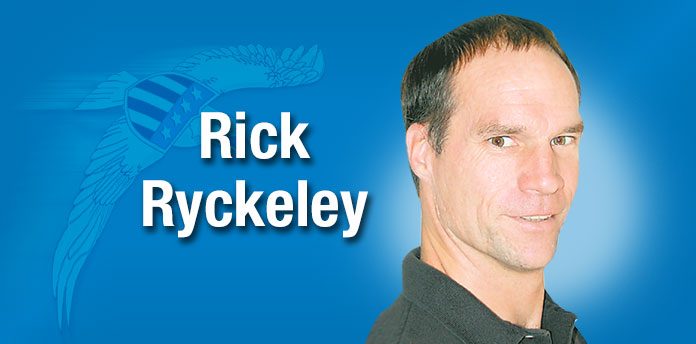 Before making all the folks out there envious of our new state-of-the-art, outdoor kitchen grilling station, I must first make a confession.
I have a problem, a big expensive problem, one that is about to tear our house and backyard apart. For those of you who know me, you'll laugh then ask, "You have just one problem?"
Yes, I admit and embrace my quirkiness. But my problem isn't something new. It first revealed itself a long, long time ago in a backyard on that old familiar street called Flamingo. This childhood problem has followed me into adulthood.
I see things that aren't there. No, not ghosts. Just keep reading, Dear Reader, and perhaps you too will see what isn't there.
During those seven years my three brothers, The Sister and I spent growing up on Flamingo, we'd loved being outside in our backyard. Our fescue grass was so soft it felt like carpet when we walked barefooted across it or rolled down the hill.
With a swamp at the bottom and a pathway on one side leading to a small fishing lake surrounded by giant oak trees, ours was almost the perfect backyard. It just needed a tree house high up in the mightiest of the oaks.
Problem was it wasn't built yet, and no one could see the treehouse in their minds except me. But the summer I turned seven, all that changed.
Using scrap wood from Dad's many building projects, my three brothers and I started to build our first treehouse. Not knowing any better, we nailed the red, green, brown, and blue boards directly to the tree trunk and limbs.
We painted the floor a battleship gray, and the railing framework was lined with a black wire mesh so none of us would roll off the edge in the middle of the night. There was an open hole in the floor for the escape rope, and boards nailed to the tree trunk provided a ladder.
The complete build took only two weeks to finish, then we stood back on the lawn, looked at our multi-colored treehouse and decided it was perfect.
That is, until later that year when a winter ice storm covered the street of Flamingo … and all the trees. Under all that weight, our "perfect" tree house fell to the ground because the nails we used weren't long enough.
I've learned a lot about construction techniques since that first treehouse, and soon I'll be using them to build our outdoor kitchen. Just like back on Flamingo, the fact I've never built one before doesn't deter me in the least. (No nails will be used in the construction, only screws.)
I love a challenge and can see the finished kitchen in my mind. That, and now there's YouTube. You can find a YouTube how-to video on just about anything. From fixing a car to building a model airplane, it's there.
So building an outdoor kitchen with a concrete-poured counter with a flagstone facade, a place for a small refrigerator for adult beverages, a sink with running water, a drop-in, six-burner grill, and that all important Big Green Egg all on a patio of herringbone-patterned pavers? I can see it all.
To keep the rain and leaves off our grilling station, I'll build a pergola out of cedar using large lag bolts to hold it all together, string cafe lights and then add a tin roof. Who doesn't like hearing the rain pound a tin roof while grilling underneath?
Our picnic table will have a new top that looks just like the ocean and beach all made out of wood and dyed epoxy.
The construction starts next week and will take all summer to complete. When it's all finished, it will be glorious, the envy of the entire neighborhood.
Then I'm going to go inside and renovate our living room, kitchen and master bathroom. I can already see it finished in my mind. But that's a story for another time.
One last thing, please don't start sending requests to come over for Saturday afternoon cookouts and enjoying the big game on our huge outdoor TV. The entire readership of this news site in our backyard at one time? Now that's something even I can't see.
[Rick Ryckeley has been writing stories since 2001.]