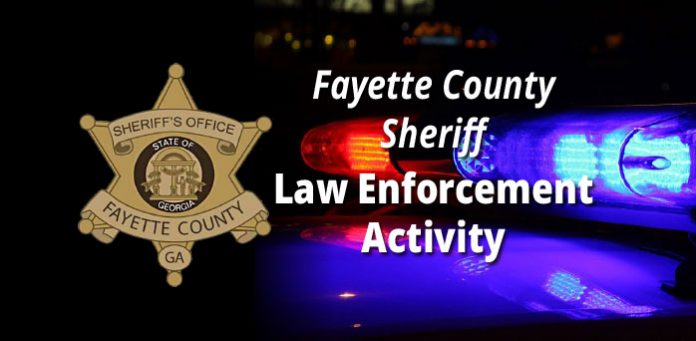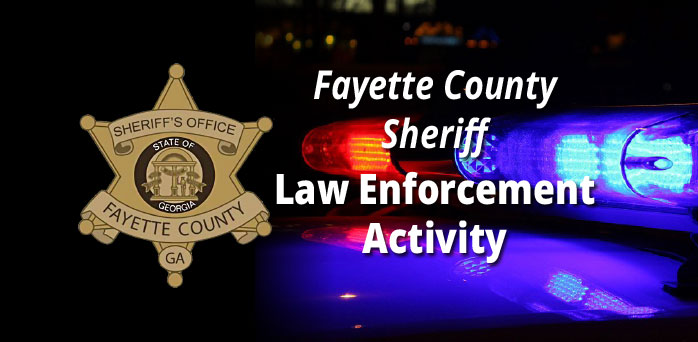 If you threaten the life of your spouse, Fayette County law enforcement takes it very seriously.
A woman found this out the hard way June 13 when deputies from the Fayette County Sheriff's Office responded to her home on Morning Creek Court, just off Hwy. 54 near the Clayton County line.
According to Sheriff Barry Babb, officers arrived shortly before 9 a.m. due to a verbal argument between the suspect and her husband, and the ensuing investigation revealed that she had made threats about having her husband killed. Crystal Essex, 32, of Jonesboro was charged with terroristic threats and acts, and she was taken to Fayette County Jail.
Another unrelated domestic dispute that same day got out of hand, resulting in a half-dozen felony charges. Deputies responded around 4:30 p.m. to a residence on Olde Oak Drive, off Corinth Road between Hwy. 54 and Hwy. 85, and encountered a dispute between the suspect and his girlfriend that had gone far beyond just yelling at each other.
"It was physical," said Babb. "Everybody was fighting with everybody."
Mario Rhodes, 43, of Jonesboro was identified as the primary aggressor, specifically since he threatened everyone else in the house with a pistol. That led to six felony charges of aggravated assault.
Two children were present, which meant two counts of cruelty to children in the third degree. Officials did not say whether the children belonged to the suspect or his girlfriend. Rhodes was also charged with obstructing an officer on the scene as well as battery/family violence for allegedly striking his girlfriend. The two lived together at the residence.
The origin of the incident was unclear. "I don't know what they were fighting over," said Babb.
Elsewhere in Fayette County, a Fairburn was apprehended for stealing a check from an elderly victim a couple of months ago. Sha Raye, 37, was arrested June 13 on two counts of identity fraud and one count of elder abuse.
The suspect allegedly took the check from the victim's mailbox May 8 and altered it. The check belonged to the victim and was made out to a credit card company so she could pay her bill, Babb said.
Since the victim was over the age of 65, the elder abuse charge was automatically added.
This busy day for FCSO deputies started when a traffic stop was made shortly after midnight June 13 in the area of Hwy. 279 and Helmer Road. The driver was pulled over because his tail lights were not working, according to the report.
The deputy who stopped the car found a felony amount of marijuana (more than one ounce) inside the vehicle, Babb said, and the way it was packaged led to other charges. Harold Ward, 43, of Jonesboro faces two felony counts of drug possession/sale/manufacture and one misdemeanor count of possession/use of drug-related objects along with a tail light violation.