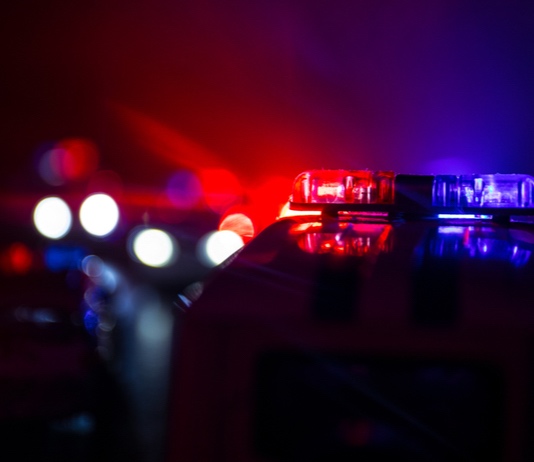 Law enforcement officials who set out to serve an arrest warrant late last week did not find who they were looking for, but they also did not come away empty-handed.
Deputies with the Fayette County Sheriff's Office assisted the U.S. Marshals Southeast Regional Fugitive Task Force in the June 2 execution of a warrant at a residence on Stillbrook Way. They were looking for a resident at that address who was wanted for a probation violation on a charge of marijuana possession with intent to distribute, according to an FCSO spokesman.
That person was not found, but upon serving the warrant at the home officers found a variety of drug-related material that led to the arrest of another member of that family.
Jay Johnson, 24, of Fayetteville was charged with two felony counts of drug possession/sale/manufacture as well as one misdemeanor count each of possession of non-labeled prescription drugs, possession/use of drug-related objects, and marijuana possession.
In an unrelated incident, a Riverdale woman was caught trying to get funds from someone else's check. Officials said the suspect allegedly stole a check out of the victim's mailbox, changed the amount and tried to deposit it into her own account.
Chadira Burrell, 26, was charged with financial identity fraud, and because the victim is over the age of 65 she also faces a count of elder abuse. Both are felonies.
In the latest installment of "you would never have been caught if you hadn't tinted your windows," a Fayetteville man faces multiple felony counts resulting from what began as a simple traffic stop.
Deputies pulled over the car June 3 because of a possible window tint violation, which they can confirm with high-tech laser tint readers once a stop has been made. Once they walked up to the car, they found a number of items that should not have been in there.
Cristian Rojas, 19, was charged with drug possession/sale/manufacture and possession of a firearm/knife during commission of a crime — both felonies — as well as marijuana possession.
A Henry County man is in jail after an altercation with his girlfriend over the weekend in Fayetteville.
The suspect and the victim were involved in a June 4 dispute at an apartment near City Hall, according to a Fayetteville Police Department spokesman. He struck her in the face, causing her to have a broken eye socket, then left the scene before officers arrived, police said.
Police were able to determine that the suspect already had an outstanding warrant out of Fayetteville, and they contacted Henry County law enforcement officials, who found him at his residence and placed him under arrest on that charge. He was then brought back near the county line and handed over to local police.
Benjamin Sawyer, 37, of Jackson was taken to Fayette County Jail and now faces a charge of aggravated battery in addition to the previous charge.
In an unrelated incident, a woman entered a Regions Bank branch on West Lanier Avenue and attempted to cash a fraudulent check. According to police, the bank teller was able to recognize that the check had already been cashed. Bank employees were able to keep the suspect at the scene until police arrived. Police then gathered information while taking in the suspect's account of events, but she could not back up what she told them, according to the police spokesman.
Cecelia Swen, 20, of Jonesboro was arrested June 5 on a felony count of deposit account fraud.