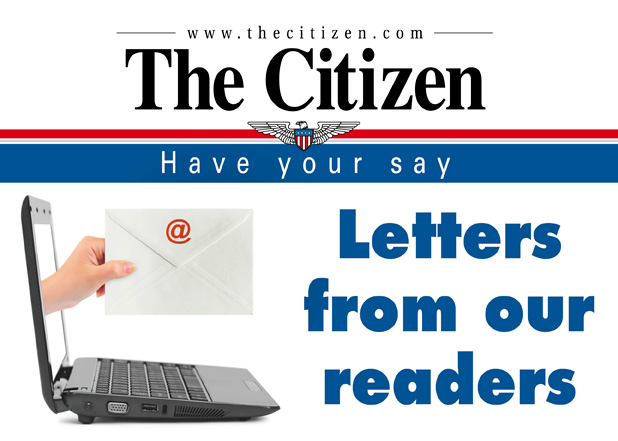 In trying to fathom why the Democrats are embracing the far-left ideology and policies of kooks like Alexandria Ocasio Cortez and Rashida Talib, and countenancing ideas that would have been rejected outright as insane only a few years ago, I failed to come up with a charitable, reasonable explanation.
After all, how can one reasonably state that we "must get rid of police and prisons" and not be considered an absolute loon, or violent anarchist?
Unfortunately, because of the Left and its persistent perpetuation of lies and toxic ideology in academia, media, and politics, these kinds of crazy ideas have become somewhat mainstream and are infecting our body politic. Those in charge of the Democrats, who should know better, are allowing these ideas to fester and spread. Why? is my question.
The Democrats didn't win the executive and legislative branches by much in the last election. Given the hatred toward Trump fostered by their allies in the media and the lies they've been telling about how horrible and racist our country is, you think they would've won decisively.
After all, if the U.S. were as terrible as Maxine Waters, CNN, MSNBC, and Hollywood portray it to be, especially under Trump, why wouldn't the Democrats have won by a landslide instead of a trickle?
The reason is because their narrative is based on lies and ultimately doesn't square up with reality. Sure, they cherry-pick and misrepresent isolated, statistically meaningless incidents — like what happened in Ferguson, MO, and Minneapolis — as anecdotal evidence of the dystopian present they want everyone to believe we're in, all the while ignoring evidence of the actual event or statistical realities that roundly contradict their views.
But the hysteria they nevertheless are able to generate gives them power and mobilizes the extremes, which they need to force their agenda forward since it has no actual legitimacy on its own.
And so they were able to take power in government in 2020, albeit by a very slim margin.
And they know now that the fruits of their false and pernicious ideology will start bearing inevitable bad fruits, as we are seeing now. Record numbers of illegal immigrants, rising crime, societal decay, rampant homelesness, degradation of the rule of law, and general misery are all upon us.
So, the question is, how do the Democrats stave off the inevitable defeats they're going to suffer in 2022 as people see what results from their version of one-party rule?
Simple. Mount a coup. Here is how it works.
First, you keep ginning up anger and resentment at the police and other institutions which have to deal with the dysfunction caused by liberal policies that have gutted the American family, especially in the poorer strata of American society. This keeps people thinking things are terribly bad and require the heroic figures of the Democratic Party to swoop in and right those wrongs.
Second, you allow in hundreds of thousands of illegal immigrants, and then work to allow them to vote, either through amnesty or shoddy election law. We all know whom those immigrants will vote for if they get the chance, and I wouldn't blame them one bit. (I blame the cynical Democrats for allowing coyotes to exploit and abuse people in order to ensure a new electoral group supports their agenda.)
Third, in order to remove constitutional barriers to your kleptocratic rule, you pack the court. Right now we are assured that this won't really happen and that it's merely a bald-faced attempt to threaten the SCOTUS into ruling in a way that Democrats prefer, which is in itself banana-republic-like thuggery.
But just you watch: what was once thought of as beyond the pale often becomes standard Democratic policy, and they have votes to do it.
Fourth, you eliminate the Senate filibuster, which requires a 60-vote approval to bring legislation to the floor. The Democrats have already side-stepped this hallowed piece of parliamentary process on several occasions by using "reconciliation," which was cynically used to pass Obamacare and this last Covid bill. This would open the gates for pure majoritarian rule and rank partisanship in legislating new laws.
Fifth, you make the military into a wokeness-enforcing arm of the government by focusing on "equity" and distracting soldiers with issues such as gender ideology instead of actual national defense. You neuter it and make it incapable of resisting the soft coup you are preparing in other sectors.
Sixth, you cow American corporations into supporting wokism lest they be characterized as "racist" or "sexist," knowing that the ninnies at the top will capitulate and the ideologues in HR will accomodate. You now have their tacit support for a full takeover.
Seventh, you grant Puerto Rico and Washington, D.C., statehood status, thus ensuring 4 more Democratic senators because we know which way those places lean politically.
Once this is all done, you now have effective one-party rule for the foreseeable future. You can pass all the crazy laws you want because you will have an unbeatable majority and a SCOTUS that will rubber stamp your legislation because they will simply ignore constitutional limits on state power.
That is the direction we are going, and that is the only reason I can see why formerly sane people would allow our country to be so thoroughly damaged by false ideology and narratives.
Doing so ensures their power by creating the kind of crisis situation which allows for extreme measures to be first proposed, and then implemented, almost as if in a time of actual warfare, where civil liberties are curtailed to ensure victory over an insidious enemy.
For the Left, we — conservatives, Christians, Republicans — are that enemy.
And so they are working harder than ever to achieve their Marxist goal of destroying traditional societal morals and values, Christianity, and the family. By doing this, they will achieve their version of utopia, where all people are truly equal in their dependence on and allegiance to the state.
I know I sound like a conspiracy theorist, but these moves (packing the court, allowing a flood of illegal immigrants, dismantling election safeguards, adding states, abolishing the police, etc.) are not whispers heard only in dark corners. They are mainstream ideas in the modern Democratic Party and have as their goal only one thing: domination.
God help us all.
Trey Hoffman
Peachtree City, Ga.