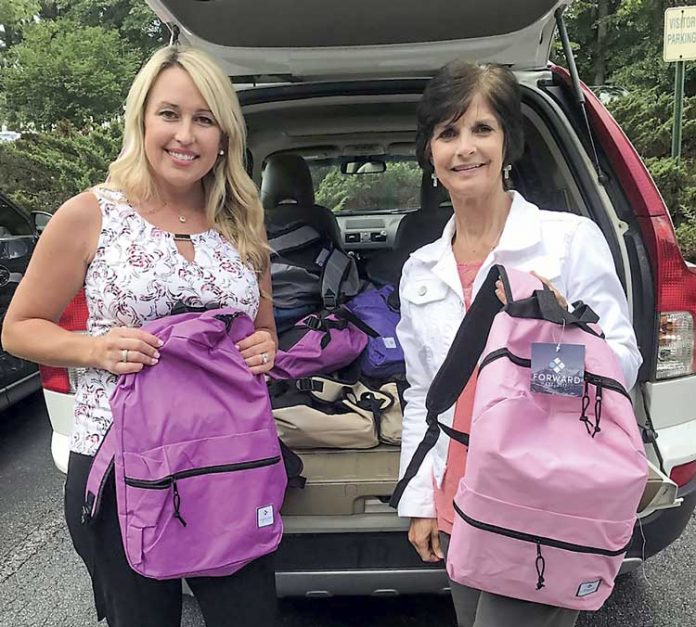 Keller Williams real estate agents Wendy Griffin and Sandi Pilgrim help load the more than 170 bookbags filled with school supplies that will be distributed to students in need throughout Fayette County Public Schools. Photo/Submitted.
A brand new bookbag and fresh school supplies help students feel confident and prepared for the new school year. For some families, purchasing a bookbags and the required school supplies is a great hardship, forcing them to choose between buying the items, putting food on the table, or taking care of other necessities.
For the last nine years, Keller Williams Realty Peachtree City has worked to ensure that Fayette students return to school prepared to learn with the proper supplies needed for a successful year. The realty group donated approximately 175 new bookbags stuffed with school supplies to the Fayette County Public School System's CARE (Children at Risk in Education) program. CARE supports students and families by providing assistance throughout the year for necessities that help children succeed at school.
The bookbags and school supplies were collected through the Keller Williams Kares 4 Kids program. The real estate agents gathered for their annual bookbag party in July to stuff the bags with school supplies that will be given to students in need throughout the Fayette County Public School System. Real estate agent Tracy Kirkland coordinated the event.