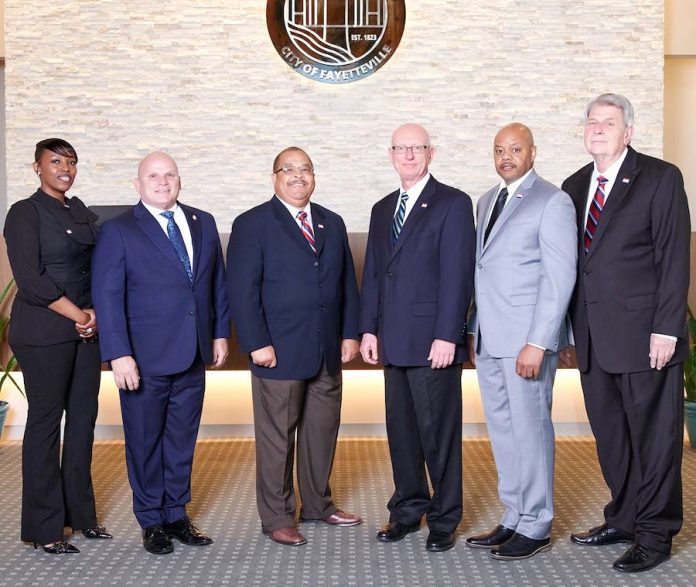 After last week's vote, the huge mid-county data center construction project faces no roadblocks from the Fayetteville City Council.
The council on June 15 unanimously voted "to adopt the Development Agreement between the City of Fayetteville and National Acquisition Company, LLC for the QTS Data Center located at 1435 Highway 54 West."
The conceptual site plan for the QTS Data Center tract was approved by the Planning and Zoning Commission on Feb. 2, earlier this year.
Here's what's coming:
Already being clear-cut are parts of the 612 vacant acres bordered by Ga. Highway 54 West, Tyrone Road and Flat Creek Trail.
According to city staff, "At buildout the property may encompass approximately 7,000,000 square feet of data center storage facilities, supporting office space and associated substations."
That's 7 million (with an "M") square feet on what has been undeveloped pasturelands and woodlands in the geographic center of Fayette County.
Staff further specifies, "All internal roadways, parking areas, sidewalks, signage and landscaping within the development will be private and maintained by the Developer and/or a common property owners association. … The installation of all utilities, including but not limited to electric, telephone, internet and gas shall be underground."
So what can you expect from a large data center in the center of the county?
First of all, you won't see much activity outside the buildings. Inside the buildings are  computer processors to run applications, the storage capabilities to store and process data, and lots of cooling equipment to handle the heat generated by millions of computer chips and motors. And generally speaking, you won't be able to visit or see inside these structures to ensure security of the equipment and stored data. Think of a bank vault for hard drives.
Nearby neighbors may hear the sound of cooling fans and air conditioning units, as well as generators that run during power outages or scheduled test cycles.
And after construction ends, you won't see many employees. There will be some technicians, but you are talking dozens, not hundreds.