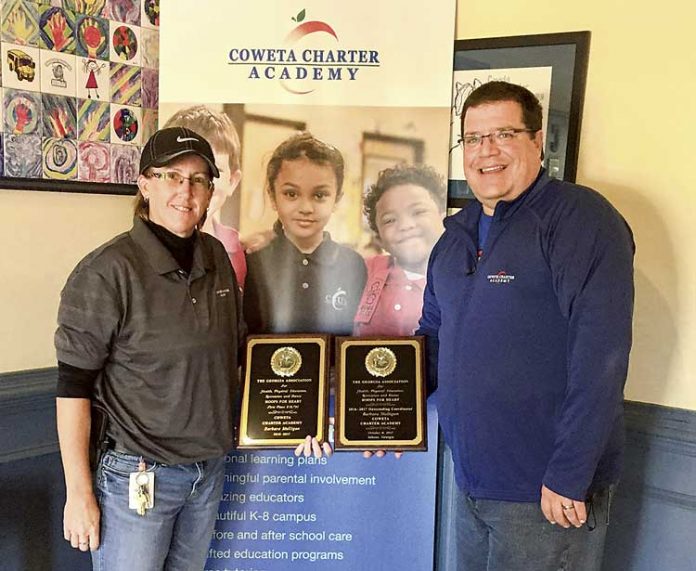 Coweta Charter Academy at Senoia (CCAS) was named No. 1 in the state for the second year in a row by the American Heart Association during the Hoops for Heart fundraising campaign.
---
The America Heart Association named the Coweta Charter Academy at Senoia No. 1 in the state again this year for its "Hoops for Heart" fundraising campaign. Pictured, from left, are coach Barbara Mulligan and Principal Gene Dunn. Photo/Submitted.
---
Elementary Physical Education Coach Barbara Mulligan was also named Outstanding Coordinator of the Year for Hoops for Heart.
CCAS competed with 272 schools in the state raising over $19,000, placing them in first place. Coach Mulligan and CCAS elementary students have participated in Hoops for Heart three years.
"I am proud of how our school comes together to help great causes," said Mulligan. "We always step up and do great things when we work together."
Hoops for Heart is a campaign for the American Heart Association where schools participate in raising funds for American Heart Association. The funds raised help with fighting heart disease from research, medical doctors, training and education, scientific findings and more.