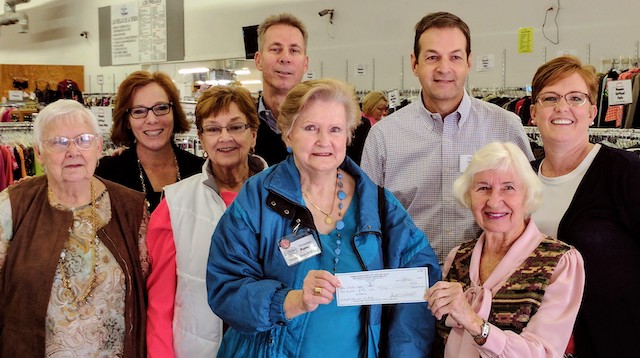 What would you do with a dollar?
This is the question the Arbor Company asked the residents and employees of Arbor Terrace of Peachtree City. Each year the company spends approximately $1 on holiday cards for residents and employees. This year Arbor Company wanted to elevate the season of giving by offering time and talents to the community.
The residents and employees responded by forming a partnership with the Clothes Less Traveled, a local thrift shop. Arbor Terrace of Peachtree City's residents and employees volunteered their time. The Clothes Less Traveled accommodated the senior citizens with their individual physical challenges, making it easy to participate. This allowed the Clothes Less Traveled to get more merchandise on the floor for sale. In turn, increase revenue for scholarships and grants they offer in the community.
In addition to giving their time and talents, Arbor Terrace of Peachtree City was able to donate the $250 the company would have spent on cards and postage. The money is part of a grant that will help fund the purchase of a new handicap accessible van at Fayette Senior Services. It was a wonderful reminder for everyone involved that giving is truly ageless.
Front row: Arbor Terrace residents Colleen Wallace, Dorothy Maxwell-Swords, Penny Moultrie and Pinky Henry.
Back row: Jennie Loper (Clothes Less Traveled store manager), Jerry Rick (Arbor Terrace executive director), Kevin Barbee (Clothes Less Traveled executive director), and Meghan Lowry (Arbor Terrace engagement director).