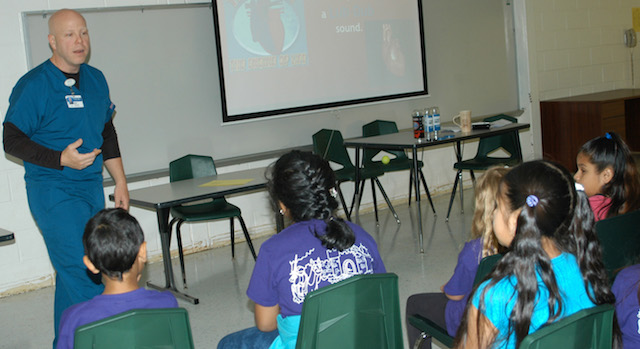 Students and teachers at Kedron Elementary celebrated Georgia STEM Day May 6 by hosting their own schoolwide STEM Day.
Students in grades kindergarten through fifth participated in a variety of activities that included robotics, engineering challenges, aerodynamics, digital animation, and architecture.
It is estimated there will be 218,000 job openings in science, technology, engineering, and math (STEM) fields by 2018, but with a significant shortage of qualified applicants to fill them. This is why raising awareness and interest of STEM among students, especially at an early age, is important.
Kedron's STEM Day was organized by PTO volunteer Stacy Kilgore, who collaborated with teachers at J.C. Booth Middle, McIntosh High, and Whitewater High to have students from those schools come to Kedron to work with the elementary students.
The event was also an opportunity for parent and community engagement. Parent volunteers ran many of the stations. Community volunteers included Piedmont Fayette Hospital, goPerformance, Delta, NASA, Fayette Hobby, the Atlanta Woodruff Arts Center, and Historical Concepts Architectural Firm.
Georgia STEM Day is a day for schools and companies to raise awareness and engage in activities involving science, technology engineering and math. It is sponsored by the Technology Association of Georgia Education Collaborative (TAG-Ed), which focuses on increasing awareness of the importance of STEM education for the future economic well-being of Georgia.
In the photo, Karl Egsieker, an ICU nurse at Emory Healthcare, talks to students about the technology and equipment used to monitor the heart and blood circulation for patients in the ICU.