The mask mandate for Fayette County public schools has cut Covid infection numbers and has allowed hundreds of exposed students to remain in schools...
When I was a graduate student, one of the parenting memes then emerging from within the mental health professional community had it that "children...
Walk to End Alzheimer's is World's Largest Event Dedicated to Alzheimer's Care, Support and Research. The Alzheimer's Association is inviting Peachtree City /CRSA area...
Locally-produced, up-to-date news about Fayette County and its cities has never been more important.
Unfortunately with the challenges facing our nation and our community, it's never been more difficult to provide this as a free service. We need your help.
Please consider supporting our efforts with automated monthly or one-time contributions.
For the price of a cup of coffee or two, you can help secure the future of The Citizen and its local coverage on your behalf.
We are a for-profit organization (although you can't tell it from our P&L). Contributions are NOT tax-deductible. But we greatly appreciate any help you can give us.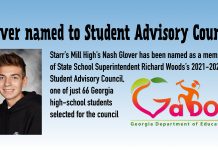 Starr's Mill High's Nash Glover has been named as a member of State School Superintendent Richard Woods's 2021-2022 Student Advisory Council. Glover is one...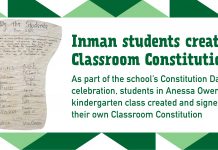 As part of the school's Constitution Day celebration, students in Anessa Owens's Inman Elementary kindergarten class created and signed their own Classroom Constitution. It states:...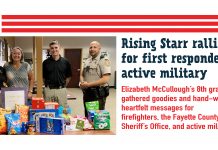 Our first responders and military are there to protect us when we need them most, and a class at Rising Starr Middle wants to...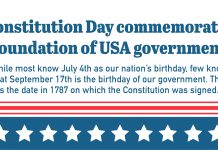 While most know July 4th as our nation's birthday, few know that September 17th is the birthday of our government. This is the date...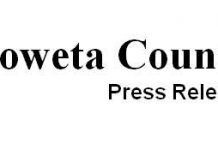 The Coweta County School System's average SAT score increased by 28 points in 2021, to 1110, placing the school system well above state and...