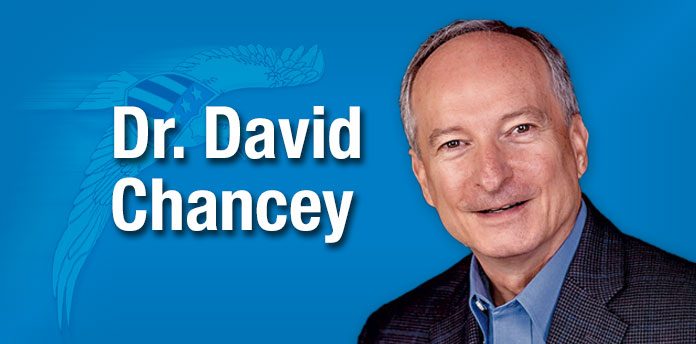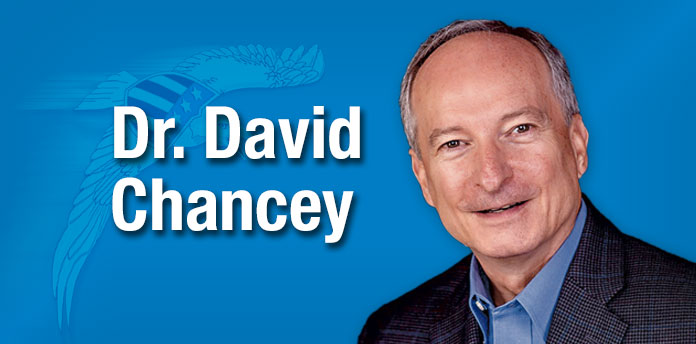 A church in our community hit a rough stretch several years ago. The staff, already ministering to members after a series of tragedies in the church family, suddenly faced the pastor losing his wife and infant during childbirth.
The mostly young staff was doing their best to support the hurting pastor and keep the church going as they navigated through these rough waters. The weekly staff meeting came around, and in the meeting was the 86-year-old seasoned minister who served as senior adult pastor.
One of the young ministers looked across the room at this ministry veteran and asked, "You have walked with people through tragedy and heartache for many years, and yet you are still at it. How have you been able to do it for so long?"
The minister to senior adults paused momentarily, then responded, "I keep a good list."
They all thought, "Huh?"
Then he explained, "I started many years ago a file where I recorded all the good things I witnessed in my ministry. People being saved and baptized, the birth of children, the marriages of young couples, answered prayers, meaningful worship services, goals reached, problems solved. I wrote down all the things for which I was grateful to the Lord. And I regularly go back and read through that list!"
Though we should live with a heart of gratitude year-round, this time of year prompts us to pause, reflect, and give thanks to the Lord as we recall our good list.
Giving thanks is a great exercise and enriches our life in at least seven ways:
• Giving thanks places our focus on the Source of our blessings. James 1:17 reads, "Every good gift and every perfect gift is from above and comes down from the Father …"
• Giving thanks brings God glory. "And as God's grace reaches more and more people, there will be great thanksgiving, and God will receive more and more glory" (2 Corinthians 4:15).
• Giving thanks places us in the center of God's will. "In everything give thanks, for this is the will of God in Christ Jesus for you" (I Thessalonians 5:18).
• Giving thanks leads to contentment. Blogger Lisa Appelo wrote, "… gratitude makes what we have enough. If we aren't grateful for what God has given us, getting more won't satisfy us either."
• Giving thanks proclaims God's greatness. When we openly give God credit for our many blessings, we point the world to our good, good Father and testify life is not about what we have, but Whom we know. "Give thanks to the Lord and proclaim His greatness. Let the whole world know what he has done" (Psalm 105:1).
• Giving thanks is an antidote to worry. "Be anxious for nothing, but in everything by prayer and supplication, with thanksgiving, let your requests be made known to God" (Philippians 4:6). What is the result? The peace of God (verse 7).
• Giving thanks enhances our faith. Remembering what God has done reminds us God's not finished with His bountiful provision. That's His promise and His track record. Psalm 103:1, 2 read, "Bless the Lord all my soul and all that is within me, bless His holy name! Bless the Lord O my soul and forget not His benefits."
What blessings will you remember this year? I'm thankful for:
• Our faithful God who never changes
• My salvation through our Lord and Savior Jesus Christ
• Getting to preach God's Word Sunday after Sunday
• My congregation filled with great listeners
• My wonderful wife
• My four children
• My nine grandchildren
• The moment last spring when the doctor pronounced "You're clear!"
• Faithful prayer warriors who prayed and continue to pray for me
• Fellowship with friends and church family over lunch
• Cashew Chicken at Royal Chef Chinese Bistro
• The Broadway Diner Menu, and specifically the western omelet with cheese
• The annual family beach trip in July
• That my mother-in-law got to fulfill her wish to make it to the beach this summer and see every family member one last time
• My dear, amazing Mom, who is going strong at 96 years old and doesn't look a day over 80
• Another great Braves season
• Peppermint milk shakes from Chic-fil-A
My good list can keep going and going because God is good all the time. What's on your list this year?
[David L. Chancey is pastor, McDonough Road Baptist Church, Fayetteville, Georgia. For more information and online worship options, visit www.mcdonoughroad.org. Visit www.davidchancey to see more of Chancey's writings.]