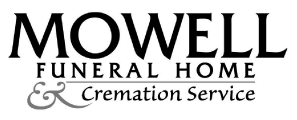 Janet Martin Mastin, a beloved wife, mother, grandmother, aunt, sister, and friend, passed away on November 9, 2023, surrounded by family after a brief illness. Although her loss is overwhelming, her legacy of love, faith, and joy remains with those who knew her.
She was born April 9, 1955, in Orlando, FL to John and Catherine Martin. Jan was a graduate of Montgomery Catholic High School, class of 1973. She attended the University of Alabama and the University of Alabama in Birmingham School of Nursing, receiving her BSN in 1977. Later in life, she attended Georgia State University, receiving her master's degree in Pediatric Nursing in 2006.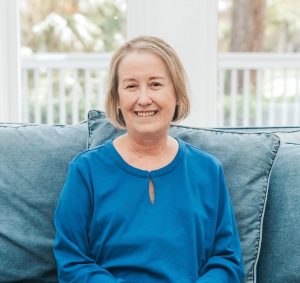 Jan was always up for a challenge and had a lifetime love of learning. As a young nurse she worked with adult kidney transplant and thoracic surgical patients. As a newlywed living in Germany, she worked in early childhood education with four-year-olds (her favorite age).
Teaching childbirth education classes at Piedmont Hospital in Atlanta brought her great joy for many years. She went on to work as a nurse at a local pediatric clinic and then as a Pediatric Nurse Practitioner. In recent years Jan became an avid Bridge player, where she found a community of friends at Cresswind.
Jan came from an Air Force family and was the youngest and only girl of four. Her brothers would jokingly remind her that she spoiled the future of a Martin family basketball team. She loved watching sports and as an avid football fan, was immensely proud of her picture with Bear Bryant and autograph of Joe Namath.
Jan married the love of her life Hervey Mastin on March 24, 1979. It was an easy transition for the last name, going from an R to an S. Hervey had an Army career that brought the family to Germany, North Carolina, Indiana, Kansas, Alabama, and Georgia.
Jan was a devout Catholic, whose faith was deeply woven into the fabric of her being. Her commitment and devotion to the teachings of the Church were an inspiration to all who knew her.
She was a wonderful and dedicated wife, mother, and grandmother. She and Hervey adored their daughters and always embraced their children's friends as their own. Jan found the greatest joy of her life when she became Mema to her six grandkids. Being a grandparent brought her back to her days as a preschool teacher: she loved watching them grow, explore, and play (and couldn't help but join in the playing).
Jan received a diagnosis of Acute Myeloid Leukemia in 2008, and endured intense chemo and a stem cell transplant. Her doctors shared sobering stats on 5-year survival; she persevered for 15 years.
Jan was preceded in death by her parents, John Warren Martin and Ellen Catherine Manning Martin. She is survived by her husband William Hervey Mastin; daughters Ashley Mastin (Jordan Gray) of Atlanta, GA, Molly Bertran (Daniel) of Blue Point, NY, and Kelley Higdon (Chris) of Acworth, GA; grandchildren Lane and Brett Mastin-Gray, Erin and Ella Bertran, and Cooper and Cameron Higdon; brothers John W. Martin Jr. (Mari Ann) of Greenwood Village, CO, Thomas E. Martin (Brinda) of Foley, AL, Robert C. Martin (Susan) of Charlotte, NC; brothers-in-law Peter B. Mastin of Dadeville, AL, John M. Mastin (Jill) of Montgomery, AL, Jay Meyer of Montgomery, AL; sisters-in-law Scottie Arnold of Auburn, AL, and Emily Seawell of Amherst, VA; and many beloved nieces and nephews.
Jan would like to thank all those who helped her through the years, especially Lisa Hansen, who helped her navigate and overcome numerous health challenges post-transplant, Chris Ward, PT, who helped her learn to walk again after her battle with AML, and Karyn Staples, PhD, who improved her quality of life with Pilates in recent years.
Visitation will be at Mowell Funeral Home in Peachtree City on Monday, November 13th, 5:00-7:00 PM, immediately followed by a Rosary in the chapel. The funeral mass will be celebrated at Holy Trinity Catholic Church in Peachtree City on Tuesday, November 14, at 10:30 AM, with burial following at Westminster Memorial Gardens. Pallbearers will be Daniel Bertran, Jordan Gray, Chris Higdon, Ken Martin, Bobby Martin, Dale Meyer and John Marc Meyer.
In lieu of flowers, the family suggests donations in Jan's honor to The Legacy Scholarship at Montgomery Catholic Preparatory School, 5350 Vaughn Road, Montgomery, AL 36116.