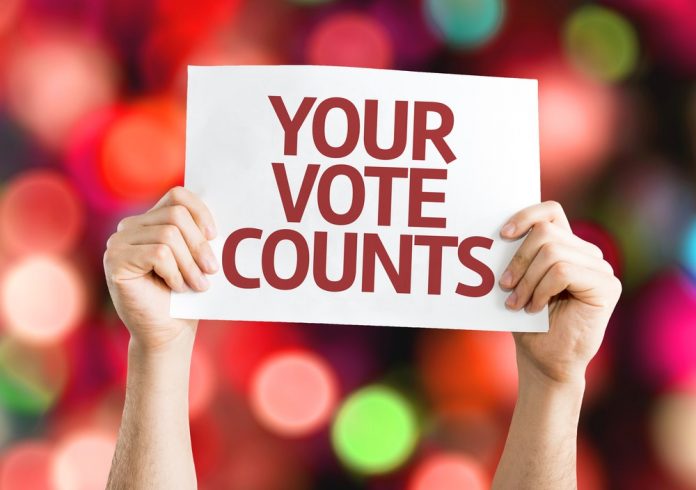 Here's the final report tonight of election results from the Fayette County Board of Elections for municipal elections in Peachtree City, Fayetteville and Tyrone.
Laura Plauché Johnson took the most votes in the Peachtree City Council Post 1 race with 41.7% of the votes. Johnson will face second-place finisher Tamara Allen Moore — who got 29.7% of the vote — in a Dec. 5 runoff election.
Suzanne Brown took 58.4% of the vote total in the Peachtree City Post 2 race, compared to banker Vic Painter with 41.5%.
In Fayetteville, incumbent Joe Clark defeated Cathy Vaught 66.7% to 33.3%. In the open Tyrone Post 1 race, Jessica Whelan won big 63% to 37% over Wil James.
ALL RACES BELOW ARE FINAL TABULATIONS.
Peachtree City Council Post 1 FINAL
Eric Imker                       1694  (28.5%)
Laura Plauché Johnson     2477  (41.7%)
Tamara Allen Moore           1765  (29.7%)
Total votes tabulated: 5936
================================
Peachtree City Council Post 2 FINAL
Suzanne Brown   3470   (58.4%)
Vic Painter          2466   (41.5%)
Total votes tabulated: 5936
================================
Tyrone Council Post 1 FINAL
Wil James          362  (37%)
Jessica Whelan   622   (63%)
Total votes tabulated: 984
================================
Fayetteville Council Post 2 FINAL
(I) Joe Clark   1000  (66.7%)
Cathy Vaught  499  (33.3%)
Total votes tabulated: 1499
================================
Brooks Council Post 5 FINAL
Donald Britt   18 (10%)
Aaron Edge    16  (9%)
David Harris   15  (8%)
(I) Todd Speer  131  (73%)
Total votes tabulated: 180