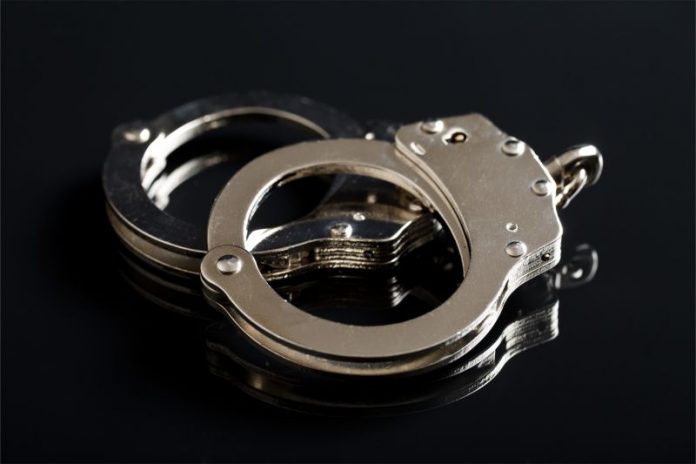 Peachtree City police uncovered a significant fraud operation during a simple traffic stop earlier this week and took two suspects to jail on multiple felony charges.
According to a department spokesman, officers on patrol the afternoon of Oct. 30 in the Hwy. 54 retail district just west of Hwy. 74 spotted a vehicle that looked suspicious and found out that the driver to whom it was registered had a suspended license. As the car was moving away from the area the officers saw the driver using his cell phone while driving, which is a hands-free violation, and instructed him to pull over.
"It started off as a simple traffic stop," according to the spokesman, "and just turned into a rats' nest."
Upon interviewing both the driver and the passenger, along with a subsequent search of the vehicle, the officers learned that the suspects were committing identity fraud at Home Depot.
"They were using people's stolen identity and credit card information to do phone purchases at the store for power tools," the police spokesman stated.
At least one of the suspects admitted fairly quickly that they were there for fraudulent purposes. Police initiated search warrants on their phone and found information on "probably hundreds of identity victims we will have to contact," according to the spokesman.
Using their phones in this manner is a common tactic for ripping off people and businesses.
"It's pretty much the way they run the game now," said the spokesman. "It's crazy to do anything else because it's so easy to get away with."
According to the Fayette County Jail log, Rashad Muhammad, 31, of Miami Gardens, Fla., faces two felony drug charges, three counts of financial identity fraud, and sole misdemeanor counts of marijuana possession, no proof of insurance, driving with a suspended license and a hands-free violation.
Thomas Pittman, 31, of Conyers is charged with one felony drug count, one count of forgery in the second degree, and two counts of financial identity fraud as well as marijuana possession.
As the Peachtree City police spokesman put it: "A huge fraud ring off a traffic stop."