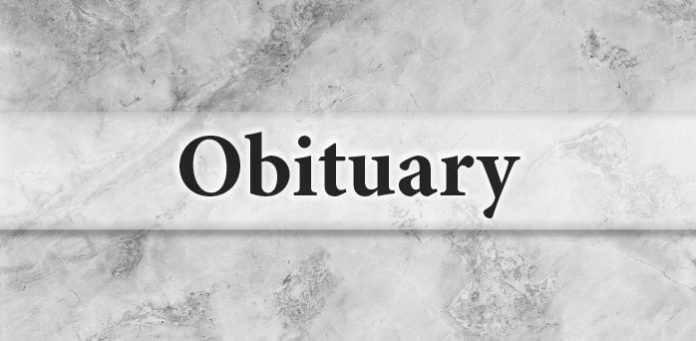 Dr. Peter John Iagmin, born to the late Ethel and Peter Paul Iagmin on March 23, 1936, spent his years growing up between Chicago, Illinois — with his parents — and Superior, Wisconsin with his loving aunts. He graduated from Montrose High School and attended University of Colorado in Boulder, obtaining his Medical Degree there.
He met Dottie Camerlo in college, where they married (1958) and started a family. He finished residency at Colorado University Hospital and enlisted in the army upon completion of med school. He was a paratrooper in the 82nd Airborne Division in Fort Bragg, North Carolina and was stationed in many areas, including Africa. He finally settled in Chicago Heights, to be near his extended family in 1966.
He was passionate about his patients and enjoyed his practice as a General Practitioner, establishing a small office on 10th St. He also volunteered in clinics for the underserved. He loved to attend his children's band concerts and baseball games (taking lots of photographs!) and traveling with the family to Colorado, annually, to visit in-laws and to fish and backpack in Crested Butte.
After attending a Montrose HS reunion, Peter and Dottie sensed the mountains calling and relocated to Montrose, Colorado in 1975. He was elected president of Colorado Academy of Family Practitioners and took pleasure in planning/hosting its annual meeting near Telluride during fall colors. Lots of wild memories were created at the family cabin in Crested Butte — he loved skiing and four-wheeling in those mountains!
After the children were grown, he and Dottie moved near Lake Michigan in Northwestern Indiana. They ultimately went their separate ways and Peter married Rose Mauch in 1992. They enjoyed traveling to visit their children and grandchildren in Colorado, California, Texas, Indiana and Florida. He built a garage where he cultivated his woodworking hobby.
He moved again, several years after Rose's death, to Peachtree City, Georgia, to be with long-term partner, Patricia McConnell. Together, they experienced the thrill of zip-lining, the connection to horses on horseback.
Peter died at age 86, after a courageous battle with Parkinson's disease with Patricia and her family caring for him.
Peter is survived by his four children: Cindy O'Fallon (Sean), Cheryl Dahl (Steve), Chris Bardwell (Bryan), Peter John Iagmin, Jr (Jan); his five grandchildren: Spencer and Noah Dahl, PJay Iagmin, and Caitlin and Jack O'Fallon; and six great grandchildren: Darla, Mia, Graham, Rico, Mila, and Kehlani; and his long-term partner and confidante, Patricia McConnell.
Contributions can be made in his honor to:
Colorado Medical School at https://medschool.cuanschutz.edu/deans-office/alumni/alumni-about-us/donate or
Parkinson's Research at michaeljfox.org or
National Multiple Sclerosis Society at https://www.nationalmssociety.org/Donate
Fond memories and expressions of sympathy may be shared for the Iagmin family at: www.carmichaelhemperleypeachtree.com