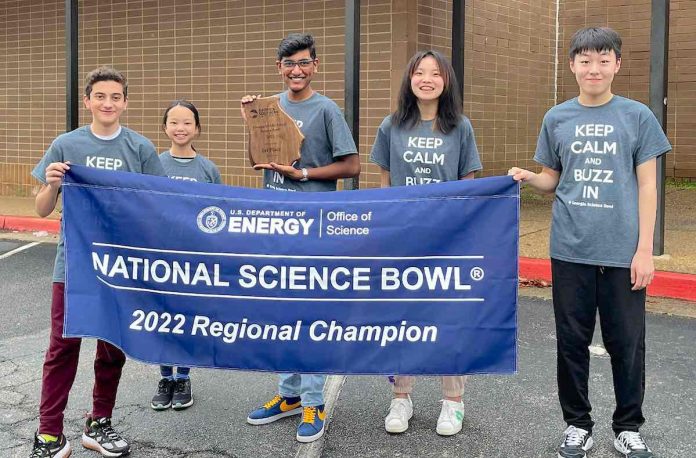 J.C. Booth Middle School made a big bang in its debut at the Georgia regional competition of the National Science Bowl, winning first place.
Booth fielded two teams this year in their first year competing in the National Science Bowl, battling teams from around Georgia and parts of South Carolina.
The first place team of Aadi Vaidya, Ahmad Abu-Arshaid, Yidan Liu, Muriel Chan, and Andrew Lee will travel to Washington, D.C., in April to compete in the National Science Bowl competition. The team of Anika Shah, Kiera Lee, Nour Farhat, Ayaan Popatiya, and Vidyut Venkateshwaran placed third. The squads are coached by Kathleen Lanman and Kristen Butera.
The competition is sponsored by the U.S. Department of Energy and brings together thousands of middle and high school students from across the country to compete in a fast-paced question-and-answer format where they solve technical problems and answer questions on a range of science disciplines, including biology, chemistry, earth and space science, physics, and math. — Article provided by the Fayette County School System.