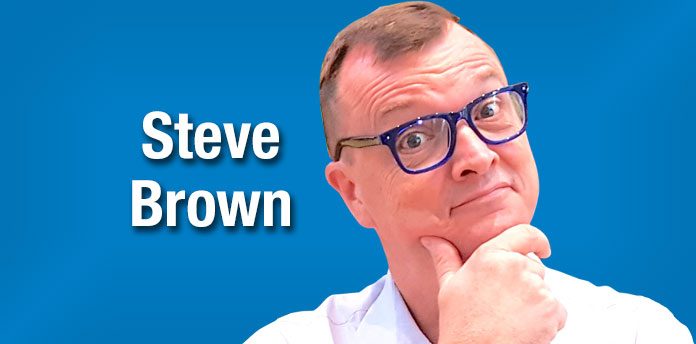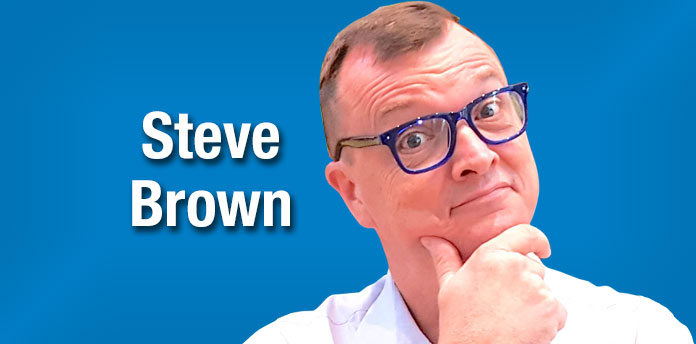 I continuously said during my days in political office, "Never trust the government, and government officials should have to justify every decision they make." From the president of the United States down to your local mayor, you need to demand transparency and accountability, always.
CDC Director Rochelle Walenshy is heading for the exit. CDC's performance during the pandemic was horrendous.
CNBC reported, "The CDC mishandled the Covid pandemic. Its messaging was confusing and overwhelming. Time and time again, the agency did not act quickly enough and now it's in need of a drastic overhaul and that's the message today from the CDC's own director Dr. Rochelle Walensky. In a statement she wrote, 'For 75 years, CDC and public health have been preparing for COVID-19 and in our big moment our performance did not reliably meet expectations.'" That's political speak for saying they failed at every turn.
Walensky began the hysteria by saying in a nationally streamed event, "I'm gonna pause here I'm gonna lose the script and I'm gonna reflect on the recurring feeling I have of impending doom." Failing in leadership and blind to the science, Walensky pushed the fear narrative saying, "Right now, I'm scared."
Next came the lies as Walensky told the media, "Our data from the CDC today suggest you know that that vaccinated people do not carry the virus, don't get sick, and that it's not just in the clinical trials but it's also in real world data." That was a lie.
Next, Walensky remarked in an interview, "If you were to get infection with and vaccinated, could you give it to somebody else were you silently able to spread it? Those data were not covered in the clinical trials, but now data have emerged again that have demonstrated that even if you were to get infected during post vaccination, that you can't give it to anyone else." Another lie.
Then, just days later, after scientists cried foul, Walensky has to admit to CNN, "Here's the new science that we saw just in the last several days with prior variants when people had these rare breakthrough infections we didn't see the capacity of them to spread the virus to others, but with the delta variant we now see in our outbreak investigations that have been occurring over the last couple of weeks, in those outbreak investigations we have been seeing that if you happen to have one of those breakthrough infections that you can actually now pass it to somebody else."
Yes, the "new science" is what they say after they accuse people with differing opinions of being "science deniers" because of a failure to "trust" the old science. The bureaucratic science establishment (chained to big pharma) never admits they were wrong, instead claiming "new science" is the science you should now trust lest they keep calling you a science denier.
The ridiculous part is Pfizer had already said vaccinated persons could become infected and spread the virus in a press release days before Walensky offered her initial falsehoods. More importantly, people lost their jobs due to vaccine mandates that were essentially meaningless.
It does not take a degree in virology to know that the virus mutates rapidly which is why influenza vaccines are repeatedly ineffective.
How much do you want to bet that Dr. Walensky gets a giant, juicy board of directors' position with one of the "big pharma" corporations?
Dr. Anthony Fauci had to admit (after the government turned over his emails to the media) that the NIH really did fund risky virus research in Wuhan, China. NIH and EcoHealth, documents showed, supported what's often called gain-of-function virus research in China, the type of studies that can make pathogens more dangerous to humans and that some think may have spawned SARS-CoV-2 ("In Major Shift, NIH Admits Funding Risky Virus Research in Wuhan," Vanity Fair).
Fauci also led a coordinated effort to shut down expert scientific opinions on the covid ("How Fauci and Collins Shut Down Covid Debate, Wall Street Journal). And, of course, those censored experts were correct and Fauci was wrong.
Fauci claimed that he never ordered shutdowns of the economy, recently saying "I didn't shut down anything," in a FOX Business interview. But the internet is the holder of many previous bold Fauci statements.
During the pandemic, authoritarian Fauci told the media, "I recommended to the president that we shut the country down and the only way to do that is by draconian means of essentially shutting down a country." He explained a better outcome is possible and, "We know that we can do that if we shut down."
Most Democrat and some Republican governors took that Faucian bait and enacted those draconian measures. They were also wrong and probably did more harm to their constituents with every mandate than help.
The United States fared worse than most third-world nations in terms of outcomes. Were you part of the problem? Did you support scientific censorship? Did you give in to the government-generated panic as a participant in a mass psychosis?
Next week, let's take a look at the tangled web that is being created in Peachtree City. Can you trust what the mayor tells us? Did you get your property assessment in the mail? We just experienced a 17% tax increase and gave the city millions of dollars in the recent Special Purpose Local Option Sales Tax (SPLOST) at the same time our cost of living has risen sharply. What happens next for fiscal year 2024?
Remember, demand transparency and accountability.
[Brown is a former mayor of Peachtree City and served two terms on the Fayette County Board of Commissioners. You can read all his columns by clicking on his photo below.]