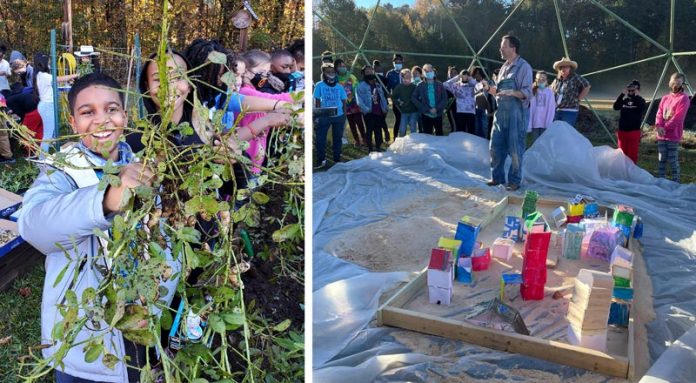 Learning opportunities are everywhere at Robert J. Burch Elementary. The 5th grade Bears have been engaging in cross-curricular learning to spark their bright young minds.
While studying the Great Depression and Dust Bowl, they worked with decimals to balance budgets, monitor bank accounts, and build a town that later experienced the Dust Bowl.
With the help of Hopewell United Methodist Church's gardens, students were able to see the individual nitrifying bacteria on the peanuts they planted while studying George Washington Carver earlier this semester. It was so detailed that they could watch in real time as the bacteria converted gas to solids and deposited it in the soil through fixation.
"It has been a phenomenal month of learning!" said Principal Lisa Howe.