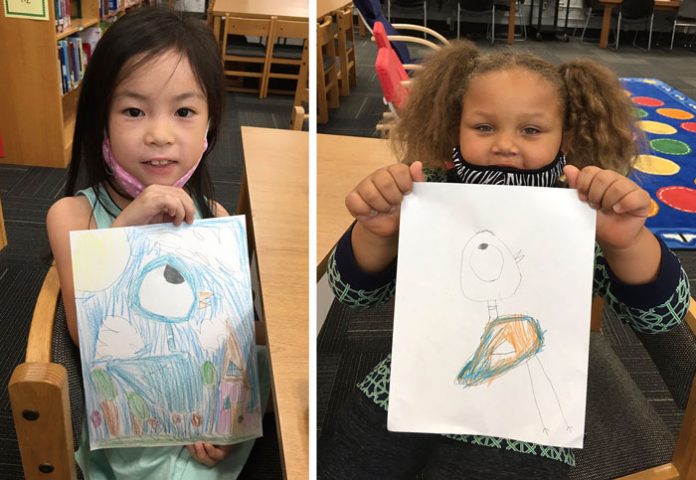 At Huddleston Elementary, being unique is awesome. As part of an author study, the young Hounds were celebrated for drawing pigeons of their very own.
During media center exploratory time, kindergarten and 1st grade students were learning about authors and illustrators. While some books have two different people that work together to create a book, other books have the same person write and illustrate.
"I hope that the students begin to understand the role of the author and illustrator," said Huddleston media specialist Lesli McDonald. "Sometimes it takes a team to create an award-winning book and other times a single person does both jobs – author and illustrator."
One focus of their study was Mo Willems, the author and illustrator of the popular "The Pigeon" book series. Willems has a YouTube video where he leads students to draw along and "create" their own Pigeon.
"Each student's pigeon, even though they followed the same steps, looked different," said McDonald. "We talked about why this happened and that it makes everyone's 'Pigeon' unique and super special."