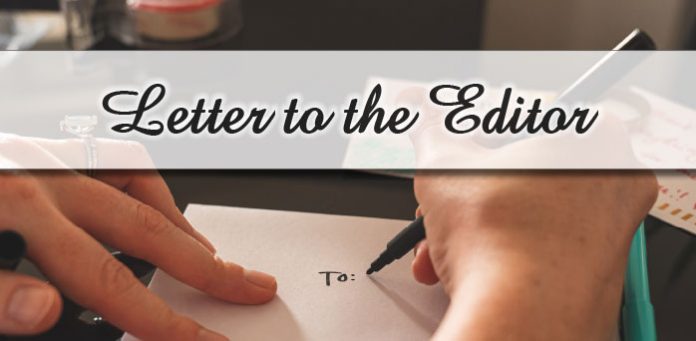 Now that we've had 120 days of the Biden administration, we can look and see what he's done and ask ourselves the most important question: Are we better off now than we were before?
I would contend that the answer is "no" on almost every front.
The only area where we are better off is with Covid, but that is due almost 100% to Trump's creation of and support for Operation Warpspeed, which developed the vaccines in record time.
Trump's administration, as reported by me a couple of months ago, even did a lot of the groundwork to prepare for the distribution of the vaccine, so even though Biden tries to take credit for that part and studiously denies any gratitude to Trump for developing the vaccines, the fact is that any progress we've made against the vaccine has primarily come from what occurred under the previous administration, not this one.
And, it has been clearly shown that Democratic-led states who imposed the harshest restrictions fared no better than Republican-led states with looser policies. In fact, they were often worse off.
So, the Democrats have either failed at managing the pandemic well or are unable to take any credit for the strides of the recent months, in spite of what their lackeys in the press may say (by the way, does it bother you, Democrats, that the only way your guys can look good is by having the press cover for them?).
In every other area of public life, we are in fact worse off than before. Crime is up, especially in big cities. Some may say, "Hey, crime started going up under Trump." That would be true, but it went up in cities led by Democrats who began defunding the cops or at least withdrawing both moral and legal support for their police forces. Trump actually tried to help with crime, with various DOJ programs aimed at helping local governments deter crime or by offering to send federal troops to quell long-standing violent protests and riots, but often these efforts were rebuffed by Democrat leaders.
So, no, you don't get to blame that on Trump. The increase in crime is a direct result of bad policies based on a false narrative of systemic racism in our country ginned up by the media in order to both defeat Trump in the 2020 election and tear down our country, which they truly seem to hate.
How about Biden's other policies? Energy: after summarily halting the Keystone pipeline, Biden has also undercut our domestic energy supply by cancelling leases on oil reserves in the Arctic, while — unbelievably — allowing Russia's natural gas pipeline to go forward and supply Europe. Not only are our prices rising and our energy independence waning, but we are emboldening one of our biggest global foes with Biden's misguided energy policies.
We all know of the disaster that is the Biden's dismantling of the Trump immigration policies, which were reducing illegal immigration with the cooperation of Mexico and other Central American countries. This will result in reduced labor prices in the areas that absorb these folks and increased unemployment for those on the lower rungs of the labor market, not to mention the potential of Covid outbreaks along the border. Way to go, Biden!
What about his economic policies? How are those working out so far? Well, besides putting us further in debt by giving away money that wasn't needed, the Covid "stimulus" package had the effect of keeping lower income workers home, which has restrained economic growth and driven up prices, which will again most adversely affect the poor.
International relations? Biden inherited the most stable Middle East situation in decades, but proceeded to dismantle the work done by Trump to curtail Iran and increase ties between Israel and various Arab states. His administration re-instituted payments to the Palestinian Authority, which were then used to purchase rockets from Iran for the recent indiscriminate attacks on Israel, while also re-engaging the Iranian mullahs and thereby encouraging their various malign attempts to weaken Sunni Arab states and harm Israel. As a result: our enemies are emboldened and our allies are weakened. Thanks again, Biden!
Perhaps you're happy with Biden if you're a radical activist on race or sexuality issues in our country. I wouldn't blame you for that, but I would argue that his administration's aggressive support of the BLM agenda/narrative and pro-LGBTQ policies will do more harm than good, increasing the cultural divide in our country and, in the end, harming the very people they claim to be helping. And let's not forget Biden's strong support of abortion access, which directly contravenes the principles of the faith he claims to embrace while ensuring an increase in the deaths of the smallest human beings.
But even if you rate these accomplishments as positive, the rest of Biden's executive orders, policy changes, and legislative initiatives have been abject failures, usually substituting chaos and dysfunction for stability and calm for purely ideological or petty reasons ("whatever Trump is for, I am against").
Spending trillions of dollars in the effort to re-make American society, stoking cultural divisions, and demonizing his political enemies may make Joe popular among the literati of media, academia, and politics, but one would be very hard pressed to explain how these things actually help our country. As far as I can see, all these actions do is buy votes and energize the increasingly radical Democratic base so that they can eventually make our country a one-party nation. In that effort, I strongly believe he and his ilk will fail, but not before doing unnecessary harm to the poor, our children, and our nation as a whole.
Trey Hoffman
Peachtree City, Ga.