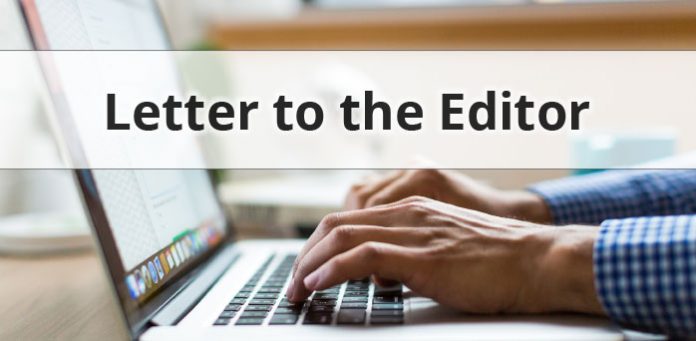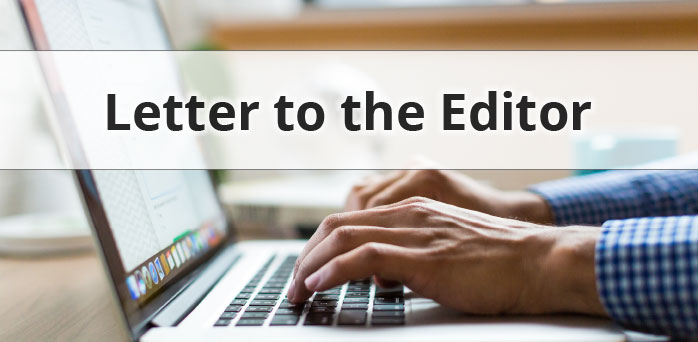 The excellent HBO Series "Chernobyl" portrayed how the endemic lies of the Soviet system led directly to the catastrophic explosion and melt-down of the Cherynobyl reactor. This event, which laid bare the moral rot of the communist state, eventually led to the dissolution of the Soviet Union itself, for it could not recover from the sheer cost of the cleanup effort and the damage to the viability of Soviet socialism.
I hope the same happens in our culture sometime soon, though I'd prefer it not come in the form of a giant nuclear catastrophe (!).
We too have what the protagonist in Chernobyl called an "empire of lies" that has settled on this country like a toxic fog. Here are some examples.
A NY Times journalist, not a historian, named Nikole Hannah-Jones writes a magazine article introducing the "1619 Project," claiming that America was founded on racism and white supremacy, and that we are still suffering from the effects of those foundational characteristics to this day.
Never mind that even left-wing historians debunked many of Hannah-Jones' claims and sloppy historiography, schools have begun adopting the divisive, hateful theories of the Project into curricula and strive openly to convince young students that our country was founded on the perfidy of racism and continues to be a fundamentally racist country to this day.
There is little to no mention of the strides we made to address slavery and racism and how we are a better country for having conquered such social and personal evils. The backers of the 1619 Project believe we are no better off today than we were 50 or 150 years ago, and we have members of Congress saying how our country is "racist AF" (I'll let you figure out what "AF" means).
This lie of how our country is white supremacist is infecting our social discourse immensely and dividing our country, but is simply not supported by the facts, the laws we have in place, or how we function on an everyday level with each other.
But, this lie is important to the Left because it gives them power, it makes companies bow down to them and donate to their causes, and cows detractors from uttering criticism lest they be called a racist, as I'm sure I will be.
But it is a lie nonetheless.
As is the lie that our cops are racist and out to kill black men. Actual studies of the data by the DOJ and other competent authorities under both Democratic and Republican administrations show that cops are less likely to harm a black suspect than a white one, and that killings of unarmed black suspects is limited to 10-20 per year, not the thousands that the average person in the street often believes due to the incessant coverage and lies of the media (and keep in mind that "unarmed" doesn't necessarily mean "not dangerous"; more often than not the suspects are resisting arrest or threatening to attack, and cops don't know if they are armed or not).
These lies about our cops are hurting black people in the main, because cops are quitting or refusing to intervene in situations that then lead to bloodshed and death of black people and children. Murder and crime are up in our country since mid-2020 and most of that is in urban and poor neighborhoods.
Of course, the liberal politicians in places like Atlanta and Washington DC are loath to admit the truth that anti-police rhetoric is harmful to their constituents, so they blame the rising crime on "guns," as if guns weren't there before the problem started.
But this is yet another liberal lie that infects our country: that the violence we see in our country is a result of the availability of guns rather than the socio-economic conditions that produce people with criminal tendencies.
To admit that would mean having to roll back decades of failed social policy and cultural attitudes that have led to skyrocketing out-of-wedlock births and single-parent homes.
Those two things, plus the toxic hatred of police, are primarily the cause of our crime, not guns themselves (by the way, the same people who blame guns are also the least interested in rigorously enforcing current gun laws and even go so far as to say doing so is "racist").
Let's go to the next example of LeBron James, who recently threatened a police officer with execution for his part in protecting a black teen from being stabbed to death by another teen. By tweeting a picture of the cop with a caption that said "you're next," one would have to be as dumb as a stump to believe this wasn't a threatening gesture.
But this goes in line with LeBron saying he fears the cops and his frequent criticisms of this country as racist and unjust, a country that has made him a very wealthy hero to millions of adult and kid fans, by the way.
On the other hand, this same paragon of justice and human rights turns a blind eye to China and the actual oppression of minorities that goes on there. Suddenly, LeBron and others in his orbit seem to have forgotten about the pervasive problem of Islamophobia and chosen to ignore the plight of hundreds of thousands, if not millions, of Uyghurs in China who have been forced into concentration camps, raped, tortured, and killed simply for their faith.
But it's not just LeBron. Our major media and entertainment figures ignore the plight of Muslims, Christians, and others in China because China pays their bills. China also donates massive sums to American universities, and so they stay quiet as well.
Yeon-mi Park is an amazing person who escaped from North Korea in 2007 when she was 13 years old. After entering China, she and her mother were sold into sexual slavery (China's so great, isn't it?) but eventually worked their way out of China, to Mongolia, and then to South Korea.
She came to the States in 2015 to begin her studies at Columbia University, where she studied human rights and political science, only to find that Columbia's professors said almost nothing about China or even the Holocaust, but instead focused on the oppression caused by straight white men in the West today….
Yeon-mi couldn't believe her ears or eyes. She had escaped not one but two truly oppressive regimes only to find that America, the land of liberty and a beacon of hope to oppressed peoples for centuries, was now turning in on itself and finding "oppression" in every imaginary nook and corner of society and the human soul. She says now that she learned "nothing" at Columbia in spite of its Ivy League pedigree and her videos criticizing woke culture and the PC mob are now often banned by YouTube.
All of this hyped up concern about imagined oppression in the US and the lies used to propagate it in academia, media, and entertainment are really just an attempt to do what lefitst revolutionaries always do, which is to throw the baby out with the bathwater in pursuit of an unachievable and vastly more destructive utopian vision, one that usually requires thousands if not millions of deaths to achieve.
I contrast these people with reformers and true advocates who seek to correct the injustices and flaws of any society while also affirming the basic goodness of that society. These people, like Abraham Lincoln and MLK, seek to help their nations achieve the ideals of their founding principles, not tear those principles down entirely.
That is what's happening now. And notice: our friends on the left are so busy condemning others that they have little time or energy to look to themselves and their own personal flaws and weaknesses. In fact, they are encouraged to ignore their own virtue, or lack thereof, and only focus on the real or imagined sins of their neighbors.
This outward focus on the wrongs of others is a telltale sign of a poisonous, destructive ideology, and it is one that is wreaking havoc in our nation now.
It is based on an empire of lies almost as pernicious as those in the Soviet Union. But, such an empire will always lose out to the truth in the end, especially as long as people are willing to proclaim and defend it, and are not cowed by the forces of true oppression in our society, like BLM, Antifa, and many segments of the Democratic party.
In God We Trust, and E Pluribus Unum are slogans that are no longer mere sentiments, but are true lodestones for the journey we must take out of the current morass and into a time of true justice, liberty, and peace.
God bless.
Trey Hoffman
Peachtree City, Ga.