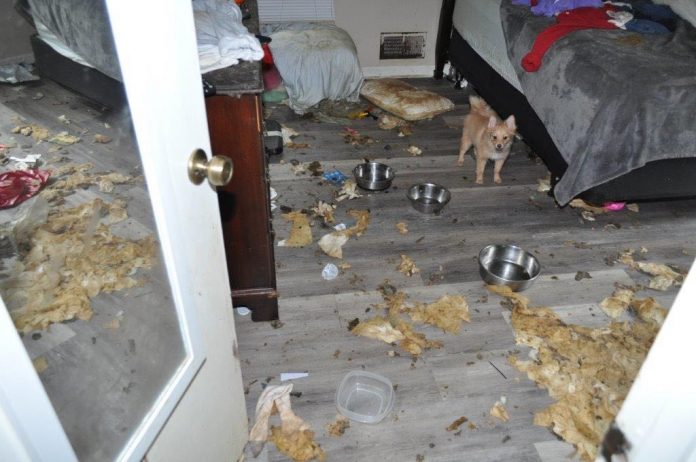 "When I walked in, I saw animal feces and urine on the floor, on the couch, chairs, beds, countertops — if there was a place for it, there was feces." That's what Fayette County Animal Shelter Director Jerry Collins saw Thursday inside a home on Pine Knott Road in north Fayette County.
That and 10 dogs and 10 cats being housed by Stacey A. Story, 50, in every room. The woman was still in the Fayette County Jail Friday, charged with cruelty to animals.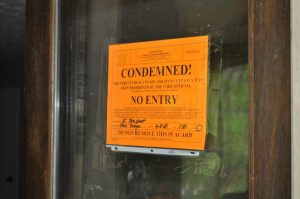 The 10 dogs and 10 cats were rescued, cleaned up and given shots in advance of being placed with rescue shelters and animal lovers, Collins said Friday.
Collins, director of the county shelter since 2017, said he knocked on the door of the house that he knew already from previous complaints in 2018 and 2020. "We confiscated 22 animals last November," he said, "12 dogs and 10 cats. We checked periodically, and I received a text from a rescue group about a problem at the house again."
This time, "when I knocked on the door, I heard dogs barking and I smelled a bad odor," Collins said. He called for backup, got a warrant and, with officers from the Fayette Marshal's Office and the Fayette Sheriff's Department, they entered the stench-filled house, dogs and cats running everywhere.
The dogs had fared worse than the cats. "The dogs had feces on their fur and paws," he said.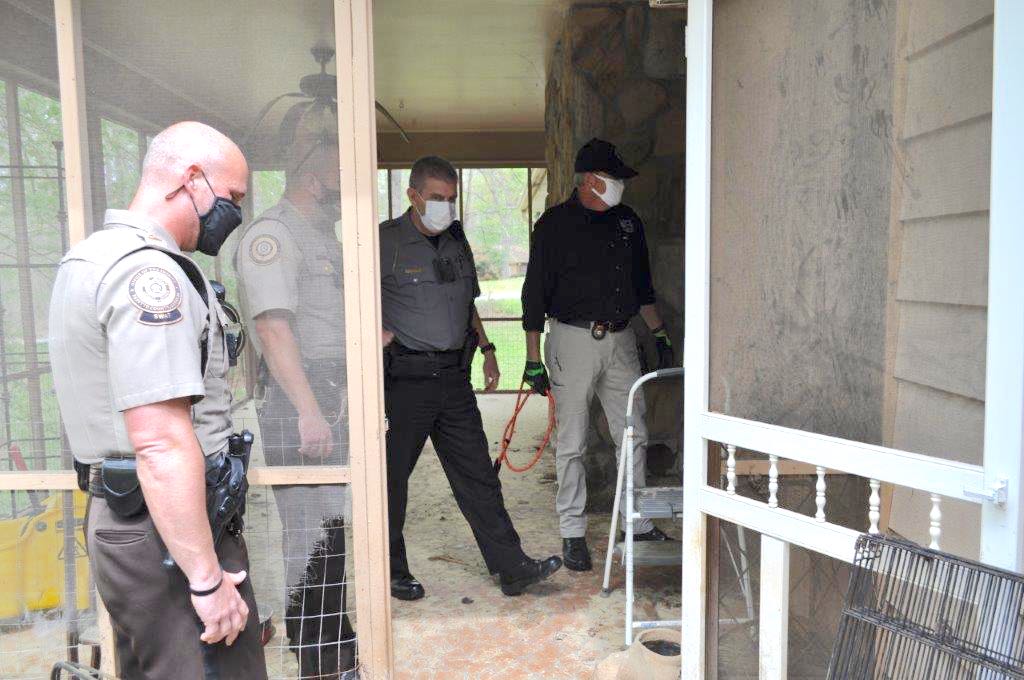 Fortunately, there was room at the shelter for all the animals, where they were cleaned, administered appropriate vaccinations and prepared for adoption, some immediately. "They're all very adoptable," Collins said. An English bulldog mix went immediately, and the other dogs — two Chinese shar-peis, a miniature schnauzer, a pomeranian  and other mixed breeds — are likely to be adopted quickly.
How about the cats? "We've called Fayette Humane Society," Collins said after being asked about the chances of adoption of the cats. The cats are not used to being in cages. But they're not wild."
Collins said Story, 50, was the only person in the house, which had a fenced in yard. "But there were no animals in the yard" behind the fence, Collins noted.
Fayette County has an ordinance limiting all residential zones — other than agricultural — to a total of three pets, unless the site has a kennel license, Collins said. 
For information on adopting a shelter animal, phone 770-631-7210 or email jcollins@fayettecountyga.gov. Click here to reach the shelter's website.