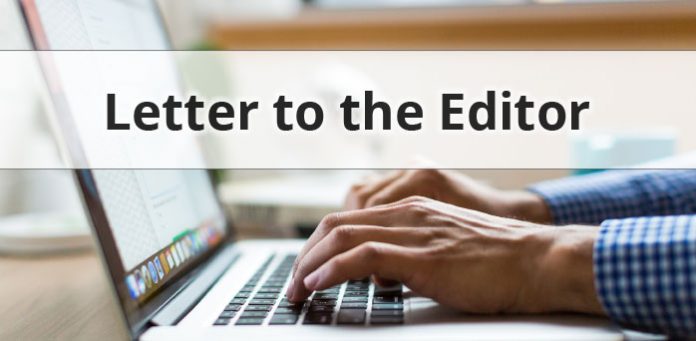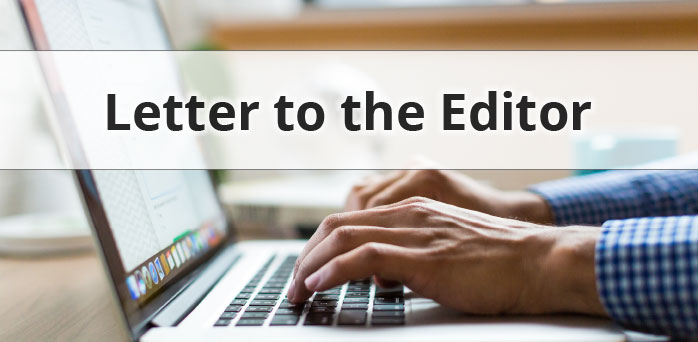 The latest canard to come out of the Democratic establishment is that Georgia is suppressing the vote of "brown and black" people (their terminology, not mine) because it — wait for it — is a hopelessly racist state and people.
President Biden even said the new law was worse than Jim Crow and was in fact "Jim Eagle". Not really sure about that word choice, but maybe he isn't either.
The point is that Democrats and Leftists are seizing on this bill to mount their all too typical, bad faith attack not just on Republicans, but on our dear state and our nation in general.
The truth is that this bill, SB202, is nothing but an attempt to address the concerns that Ms. Stacey Abrams originally made after the disputed 2018 election about the integrity of our election process, a claim that was made by the other side after the 2020 election.
As State Senate majority leader Mike Dugan said, "we can't have this uncertainty that we had for the last two (elections) in a row, 'Is this a valid election?' That's why we codified some stuff that was best practices, and then we just cleaned up some other areas."
While Democrats and media repeatedly lie about what the law does or doesn't do, the truth is that it does make voting more accessible while also ensuring greater voting integrity. Anyone who thinks having to provide a state ID (which are freely available) to vote at a polling place or by mail is racist voter suppression is just engaging in rank partisan deception, or falling prey to the lies of partisan hacks.
The time for early voting was extended. The use of ballot drop boxes, which were only allowed under the pandemic emergency order and never been used before, was codified into law. Areas where long lines occur have been required to open additional polling locations.
One of the most misrepresented aspects of the law regards providing food and drink to voters while in line. There already was a law that banned the practice of giving gifts within 150 feet of a polling station, but that law was being abused by Democrats, who were giving bottles of water with candidate names (e.g., "Warnock Water") to voters waiting in line.
The law expressly prohibits such "line warming" tactics while also empowering the polling staff to provide water if needed. (By the way, if you're of voting age, can't it be expected that you're responsible enough to bring your own water??)
Despite the law's reasonable requirements and similarity to many states, including New York, Leftists have attacked it as being specifically targeted against racial minorities with zero evidence. Their main argument is that white guys passed it and so it must be racist, but that is school-yard taunting, not actual argumentation.
Corporate America, fully cowed by the woke mob, has caved already and is rolling out its condemnations of Georgia, following the lead of our president, who is outright lying about the bill's intentions and content in order to score political points.
I, for one, am sick and tired of politicians, media figures, and Democratic activists calling our state and our country racist. There is precious little evidence to support their claims and they are doing way more harm than good.
If their statements were accurate and backed by facts, like they were in the 1950s and before, then we would need to do something. But the whole point of going through the civil rights movement and changing our laws was to make such racism illegal and to address those terrible inequities.
Our country has made massive strides in the cultural arena to not only discourage racism, but to make it anathema in decent society. That is a good thing, but those on the Left need some way to justify their existence and increase their political power, and so they will do and say anything, including ripping apart our body politic and damaging race relations in our country.
The worst thing about this race-baiting tactic is that it teaches young minorities that their situation is hopeless due to the endemic racism of our country and their neighbors. If that is the case, why even try? Why not riot and loot if your country is such a terrible place? That is a horrible thing to do to a young mind, and does not help improve their plight in any way.
But the condition of poor minorities in our country takes a backseat to gaining political power and the perverse joys of castigating your fellow citizens as evil purveyors of secret and not-so-secret plots to harm minorities.
I again harken back to Rev. Dr. Martin Luther King, Jr., who did not dwell on the real racism in the hearts of his opponents, but instead called on the better angels of their nature to do better, to honor the principles of our country and our faith by judging others not by their race, but by the "content of their character."
Though his life was tragically taken away by a racist, his message and his movement succeeded. We should be grateful for that and not descend unnecessarily into division based on false attacks and misrepresentations of both the content of certain policies and the motives of their advocates.
We should know better and do better for the sake of our children.
Trey Hoffman
Peachtree City, Ga.