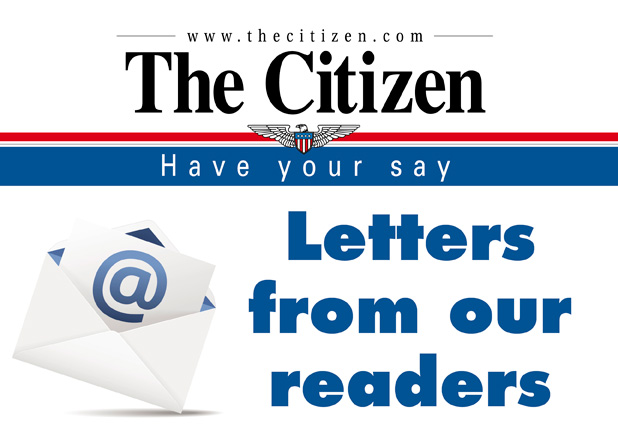 During the Trump administration, the media and the Left in general were obsessed with Trump's lying, reporting breathlessly everytime he said something that was the least bit inaccurate as a "lie." (I will admit he very often got things wrong and may have even intentionally lied at times, but I'm not going to cry to the heavens because a politician may have lied … that's what they do.)
And, as a corollary to this obsession, the Left also told us how Biden was going to tell the truth and how they, in general, were paragons of truth and virtue and could be trusted to tell the truth, unlike those baddies in the Republican/Conservaitve/Trump-supporting camp.
The latest example is Biden himself saying that when he came to office, there was "no plan" for distributing the vaccine, even though on the day of his inauguration, nearly 1 million vaccines were being administered per day.
If one does a simple search, you can find a press release from Sept. 16th from the Department of Health and Human Services outlining the details of the distribution plan, including the announcement of a contract with McKesson Corporation, signed in August, to execute the task.
This is DISTRIBUTION, not development of the vaccine, which was well underway at the time and, as we all know, achieved the amazing feat of delivering the vaccine in less than 12 months (i.e., Operation Warpspeed).
But nevermind. Biden and his entire administration lie repeatedly about what the Trump administration did, but never express a single iota of appreciation for their unprecedented work to fund and remove barriers for the vaccine's development.
Does the media call him or them on that? No. They echo those sentiments and report them uncritically. The hypocrisy of it all is too much to take! How can we trust the "4th Estate" to properly monitor and hold to account our government when they lie about one administration while allowing the other administration to lie without limit?
It's bad for democracy, and not in the fake way the ninnies in the press cried about it when Trump criticized their biased coverage. This is REALLY bad and can lead to corruption and abuse on levels unimaginable. Why would anyone in the Biden administration feel the need to be truthful and transparent when they know the media will carry their water at every step?
But if we move away from the strictly political sphere and into the world of entertainment, which has become so political as to be nearly inseparable from politics, we see more such blatant lying.
Disney+ recently fired Gina Carano, star of their hit series "The Mandalorian," for the following reason: "her social media posts denigrating people based on their cultural and religious identities are abhorrent and unacceptable." This is a serious charge. I wouldn't blame a company for firing someone who expressed such sentiments, but what if this charge weren't true?
That is precisely the case. I will try and summarize as briefly as possible. Her two actions on Twitter that led to these charges were as follows: she identified her gender as "beep/bop/boop" on her profile page, and likened the hatred that some people are showing to their fellow citizens to what happened in Nazi Germany leading up to the Holocaust.
Carano was accused of making fun of trans people by listing her gender as "beep/bop/boop," but explained very clearly at the time that that wasn't her intention and that rather she was pushing back against Twitter's demands that all people must list their preferred pronoun. She was pushing back against Big Tech censorship and political correctness. But her explanations were routinely ignored and she was instead convicted of being transphobic, thus the accusation of her "denigrating people based on their culture."
Her tweet about Nazi treatment of Jews was not in the least anti-Semitic. Only someone 100% bent on misinterpreting it could come up with such a ridiculous charge. She made it clear that she was referring to the tendency of people to hate their neighbors as being a bad thing, a dangerous thing that could lead to worse things, and did not accuse either side specifically of being guilty of such behavior. She was criticized for using the Holocaust analogy too casually and apologized for her overreach in that regard, but her clear intention certainly wasn't to denigrate people based on their "religious identity."
And yet, here was Disney, lying about who she was, and lying in a particularly horrible way.
Just play the "flip-it" game and imagine if Disney fired a liberal actor for comparing something to the Nazis … oh wait. That happened, at least the liberal actor part. Pedro Pascal, the lead actor in "The Mandalorian," compared the Trump administration to the Nazis for their treatment of illegal immigrants, and used a picture from the Obama administration to "prove" his point. Of course, he faced no such charges from Disney or anyone else, much less termination.
The hypocrisy is so brazen, so shocking, I'm not sure what to do or say anymore.
It is a sad day to realize that we live in a country when the major powers in our culture — government, media, entertainment — can simply lie about important topics and get away with it scot-free, all the while accusing their opponents of being inveterate liars.
It is truly a kind of totalitarianism, one not so much imposed by armed revolutionary guards, but by subtle yet nearly complete control of the channels of communication by one side to achieve their ends. Lying is par for the course for them because they genuinely believe that the ends justify the oh-so-noble means.
Just know that when you destroy truth in a culture, when you need it to defend yourself it won't be there for you. The only way to halt this precipitous and destructive trend is to demand truth, real truth, from all sectors of society and to not tolerate it yourself. Tell the truth, for the truth will set you free.
Trey Hoffman
Peachtree City, Ga.