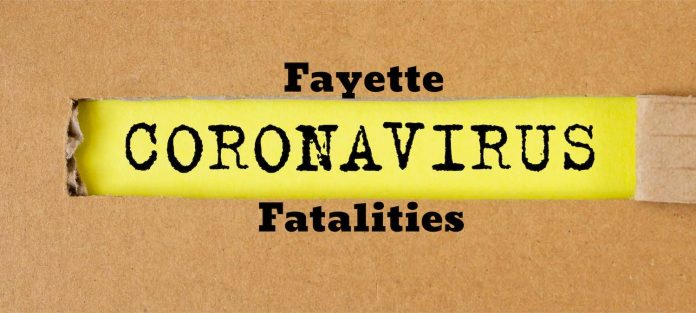 The Covid-19 pandemic resulted in the deaths of 10 Fayette County residents during December, according to information contained in reports from the Georgia Department of Health. We have limited identifying information about eight of them.
The first death of the month reported Dec. 3 was also the youngest Fayette victim so far: a 32-year-old white male with underlying medical conditions.
The list included two victims whose ages were given as "90 plus": an African-American female and a white person whose gender was unknown, according to DPH charts. Neither suffered from any underlying conditions, DPH said.
Other victims were two women and three men: a white female, 75, with other medical problems; a white female, 78, with no underlying medical conditions; a 70-year-old African-American male with no other medical conditions; a white male, 83, with no other medical problems; and a 75-year-old white male with unknown medical problems.
DPH provides no names or identifying addresses — other than county of residence — of Covid victims, for privacy reasons.