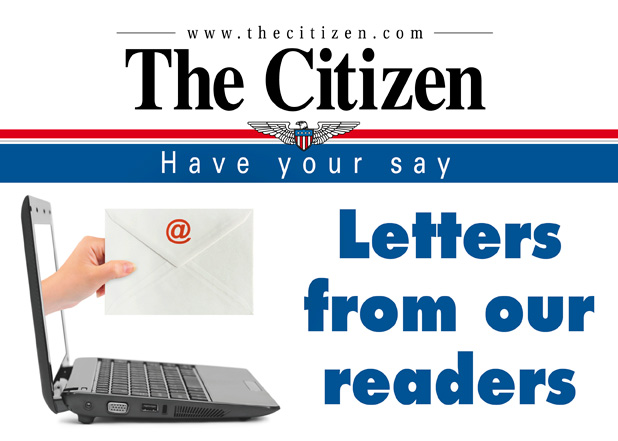 Well, the City Council's August 13 workshop meeting was a bust. Mayor Fleisch addressed the crowd for 15-20 minutes on subjects that had absolutely nothing to do with Livable Centers Initiative (LCI) plans that were supposed to be discussed. Likewise, the mayor refused to allow any of the packed venue full of citizens to offer comment.
In response to the mayor's shunning an opportunity to listen to the citizens who elected her, a petition in opposition to the horrendous plans has been created. Please join your neighbors and let us hope we can end the foolishness.
Here is the link for the digital petition: http://chng.it/H4RxyFjJLm and please have each voter in your family sign individually.
Also, there is a public comment session scheduled at the Kedron Fieldhouse (202 Fieldhouse Drive) at 6:00 pm on Thursday, October 22. Thus far, the public comment through surveys and such has been overwhelmingly negative.
This LCI process began with the city hiring an urban planning firm to create urban-like plans that do not resemble anything like the traditional planning that attracted all of us to Peachtree City.
The urban planners lived up to their expectations and created one plan that called for apartments and retail stores on our beloved Drake Field on Lake Peachtree, next to City Hall. To say I was in shock when first viewing that plan was an understatement. However, our city planners liked the concept of building that junk on our gorgeous preserved green space and introduced it to the public at a September 5 display.
Allow me to explain the common theme of the radically dense urban planning with LCI. They do not give a darn about the existing residents, and it is all about giving people who do not even live here and have never paid a nickel of taxes the best of everything at our expense. Truly, how else could you explain them taking one of our premiere natural jewels like Drake Field and building apartments on top of it? And to make a horrible scenario even worse, they wanted to turn an adjacent playground into a new single-family subdivision.
There second effort was the Westpark plan. Hold on to your seat. The plan calls for existing office and retail buildings to be demolished and replaced with more multi-family housing buildings. It gets even worse; they also want to also build these apartments in current green spaces and in protected buffers on that site.
Let's not forget that Westpark has some of the worst access on to Highways 54 and 74, and now they want to really make it ultra-congested by packing the area with apartments and townhomes. Like that is all we need adjacent to the Highways 74-54 intersection.
Now this is the same City Council who constantly complains about not having enough real estate remaining to build industrial, office and retail, yet they keep moving to rezone every available piece of land to residential. It is totally schizophrenic.
The urban planners claim the benefit to this Westpark plan is the new people who have never lived here nor paid a nickel in taxes get a convenient walk to a shopping center. On the other hand, existing residents get nothing out of the Westpark plan except a significant increase in traffic at the worst intersection in Fayette County and a major battle over who is getting pushed out of their school attendance districts.
Next is the urban planners' Huddleston plan on Huddleston Road. This one is a real crazy party crasher.
At first, the City Council wanted the Tennis Center demolished after millions and millions of dollars of investment and have an, you guessed it, apartment complex built in its place. Thousands of signatures on a petition caused the city to do an about-face on the Tennis Center.
The Huddleston plan calls for a massive mixed-use development, lots retail buildings, a single-family subdivision and apartments on one of the most congested sections roads in the entire county. To be consistent, this plan also gets worse because they intend to channel a great deal of the traffic on to the subdivision entrance for Planterra Ridge and Cardiff Park at Planterra Way because the Huddleston Road intersection is a nightmare now.
The absolute last thing we need on Highway 54 West is another outpouring of automobiles and even more pressure on pushing existing students out of their current school attendance districts.
Our City Planner was so bold as to say we had to give the landowners the "highest and best" use of their property at the expense of the all the existing residents. She even said their real estate holdings were their retirement plans and she used it as an excuse to justify overdeveloping the sites to our detriment.
To her credit, the City Planner admitted the small project GDOT has planned for the Highways 74-54 intersection will not be a viable solution. It is a "budget constrained" project meant to look like something meaningful.
This is not the first time we have had to fight-back this City Council. There was the Great Wolf Lodge on top of a neighboring subdivision, the Calistoa "mini-city" that was going to be at the end of our airport runway and the high-density downtown apartments debacle that no one wanted.
When Mayor Fleisch first ran for office she promised to uphold the city's land plan. She has totally abandoned it now. I wish she would resign under the veil of no confidence.
This was the same City Council who did away with the decades old moratorium preventing land to be rezoned to multi-family. They told us there was no land left to build apartments. They obviously lied to us.
Supposedly, these foolhardy plans are "walkable," meaning the new people in the proposed apartments who never lived here and never paid a nickel in taxes will not need an automobile, walking everywhere they go, no extra traffic, nothing to worry about. They must think we are idiots.
Councilmen Mike King and Terry Ernst actually want Planterra Ridge to take over all their streets and infrastructure and pay for the maintenance on their own. After all the taxes the subdivision homeowners have paid towards roads, stormwater infrastructure, etc. and King and Ernst want the subdivision to drastically raise their annual HOA dues, just so they can overdevelop Huddleston Road and cause significant new burdens on us all.
I have listed some my questions sent to the City Planner below and have yet to receive an answer.
Why is there no consideration of the impact on existing homeowners and business who have been funding the government through their taxes for decades? Why would preference in planning thought be given to people who do not reside here and never paid a nickel of taxes?
Who was responsible for proposing that preserved green spaces and the like should be built upon as part of the LCI?
Realistically, do proposals that focus on multi-family development really help a city that is complaining about the cost of providing services now? When the chief complaints from the citizens are traffic congestion and no land to attract new corporate jobs, is more traffic-causing, land-eating, multi-family development the answer?
Should we not accuse the City Council and staff of lying to the citizens when we were all told that the long-standing moratorium on rezoning multi-family housing was no longer necessary due to a lack of available sites, and then multi-family developments are quickly introduced in the LCI proposals?
Mayor Fleisch has consistently attempted to force high density development and added traffic congestion on the citizens for years ("Mayor Fleisch calls for higher density in redeveloping older areas," The Citizen, January 24, 2019).
The article states, "Fleisch said the Great Recession taught city leaders that initiatives pertaining to redevelopment, increased density and annexation should be adopted."
Is that now the official land planning policy of the city? The City Council has budgeted for a complete overhaul of the Development and Zoning ordinances. What sections need to be overhauled and are you going to lead another New Urbanism themed challenge to our existing planning that has made us the envy of other municipalities and consistently attracted high-income, civic-minded families?
Does the city government recognize the huge number of apartments constructed in Fayetteville and do you have any idea of the ramifications from rental market saturation in Fayette County and what that does to the rental market countywide? If yes, what is the city's position?
Who was responsible for proposing the demolition or redevelopment of the Tennis Center as part of "Option 2, add mix of uses and new streets, redevelops Tennis Center" and what was the rationale?
How could you honestly think that the nearly 500 families of Planterra Ridge and Cardiff Park would not feel insulted and neglected by the Huddleston proposal?
Why can't the city government focus on the 74-54 intersection and drop the harmful plans?
The ridiculous plans must stop. We should not be locked in a constant struggle to force our City Council to do the right thing and follow our extraordinarily successful land plans.
The Fleisch, King and Ernst cabal are scheming through the City Planner to make significant changes to our city's zoning ordinances and proposed zoning maps. They want to homogenize Peachtree City into the same urban land planning format used over most of metro Atlanta. That's not why we moved here.
Send a message, sign the petition. Come offer your comments on Thursday, October 22. We have a great thing going, let's not allow a few errant officials to destroy it.
Steve Brown
Peachtree City, Ga.
[Brown is a former mayor of Peachtree City and former Fayette County Commissioner]