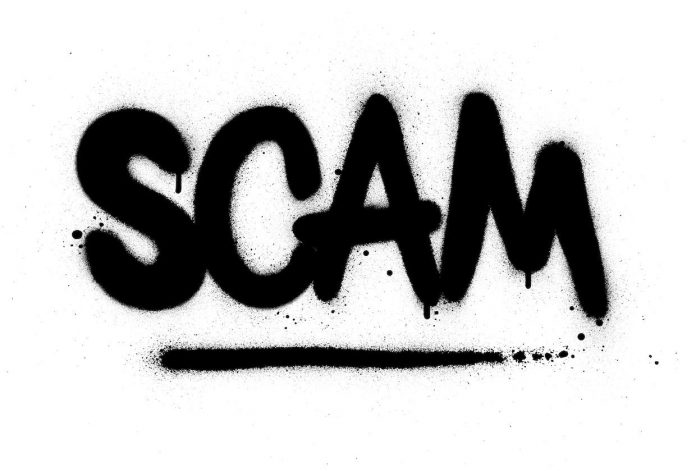 There were two recent entering auto incidents in Fayetteville, with one of those involving a plea for help that resulted in the theft of cash while the Good Samaritan was being distracted.
The first incident was reported on Sept. 27, with incident occurring the prior day at the Home Depot at the Fayette Pavilion, said Fayetteville Police Department spokesperson Ann Marie Burdett.
The complainant stated that while they were loading their vehicle's rooftop with purchased items, a white female approached them stating that they were down on their luck and needed to sell some jewelry so she could feed her children. The complainant stated they felt sorry for her so they purchased some of the jewelry, Burdett explained.
Burdett said the complainant reported that a second younger white female, possibly the daughter of the first female, got into the complainant's vehicle and stated that she was trying to assist the complainant to ensure the load was being tied securely. The complainant reported that she began to feel uneasy and asked for her money back, and then a third unknown white female appeared on the scene and began to distract her while the first two ladies disappeared.
Burdett said the complainant realized when the ladies left the area that a white envelope containing a large amount of U.S. currency was missing from the driver's seat.
A second entering auto in Fayetteville was reported on Sept. 26 by a Cloverwood Drive resident, stating that their vehicle was entered overnight, said Burdett.
Burdett said three of the vehicle's windows were damaged in the incident, and a knife was stolen.
The past week came with three entering auto incidents in Peachtree City and four in unincorporated Fayette County along with one burglary.
Two entering autos reported on Sept. 26 in Peachtree City occurred at a residence on Preserve Place off Redwine Road.
Peachtree City Police Department spokesman Donte Phillips said one of the vehicles had approximately $2,500 in cash stolen, while nothing was stolen from the other vehicle. Both vehicles were unlocked.
Also on Sept. 26, an unlocked vehicle was rummaged with nothing stolen at a residence on Bellingrath Court off Robinson Road.
In another incident, a 16-year-old Newnan male was arrested after striking and robbing another juvenile of a vape pen he attempted to buy in an incident near Riley Field on Wisdom Road, Phillips said.
There were four entering autos in unincorporated Fayette County on Sept. 26 and 27.
Two of the entering auto incidents were reported at two residences on Sept. 26 on Inverness Shores Drive near South Peachtree Parkway and Redwine Road.
Sheriff Barry Babb said both incidents involved forced entry into the vehicles, with the front door windows shattered. One of the vehicles had nothing stolen, while the other had a wallet stolen.
Babb said both vehicles were parked on the street.
Another entering auto was reported on Sept. 26 at a nearby residence on Newhaven Drive off Redwine Road.
Babb said this vehicle was also forcibly entered, with a passenger window shattered, with a wallet, a backpack and electronics stolen.
A fourth entering auto was reported Sept. 26 at a residence of Brookclear Lane east of Fayetteville.
Babb said the vehicle was unlocked and had a wallet and the vehicle's keys stolen.
In another incident, there was a burglary reported on Sept. 27 at a home being renovated on Austin Drive off Ga. Highway 279.
The contractor reported a variety of work tools stolen, said Babb.