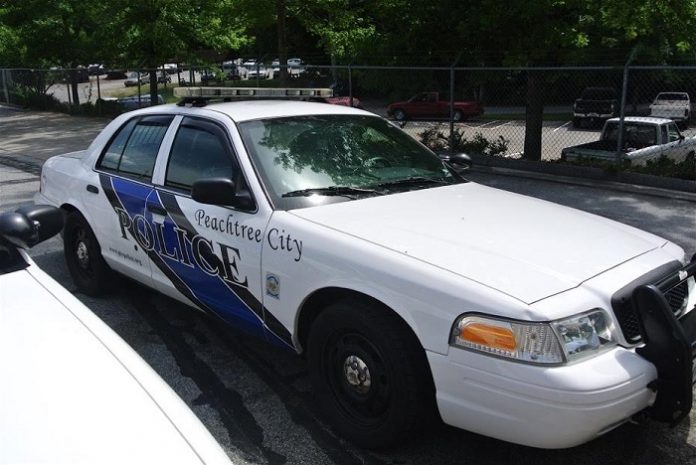 A Thursday morning pursuit through Peachtree City involving multiple agencies resulted in the arrest of 51-year-old Fayetteville resident Paul Orndorff, who faces numerous charges.
Peachtree City Police Department spokesman Matt Myers said an officer attempted to conduct a traffic stop on Orndorff's vehicle on a hands-free violation at approximately 10:26 a.m. as it traveled southbound on Ga. Highway 74 at Kelly Drive.
The vehicle did not come to a stop then drove off. Myers said the officer did not engage in a pursuit given that the issue involved only a hands-free violation. Instead, a BOLO (be on the lookout) was issued for the vehicle, Myers said.
Orndorff continued southbound on Hwy. 74 and turned onto Rockaway Road where his vehicle was spotted by Senoia police. Orndorff turned the vehicle around at Legacy Christian Church and came back into Peachtree City, said Myers.
Myers said Orndorff drove in a reckless manner though portions of the city and presented a threat to the public. The subsequent pursuit included units from Peachtree City, Senoia and the sheriff's offices in Fayette and Coweta counties.
The pursuit came to an end at approximately 10:50 a.m. on Senoia Road in the area of Hyacinth Lane when Orndorff's vehicle ran onto a curb and he fled the vehicle into a wooded area, Myers noted.
A K-9 unit was deployed and subdued Orndorff, Myers added.
Myers said there are numerous traffic charges pending, including felony fleeing and attempting to elude, along with pending drug charges.