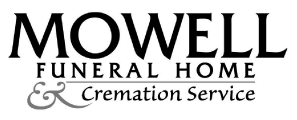 Alton Bruce "Bud" Tyson, 88, of Brooks, passed away on Sunday, October 27, 2019.
He was preceded in death by his father, Alonzo Bruce Tyson; his mother, Annie Mae McLarty Tyson; and sister, Dorothy Tyson Phillips.
He is survived by his wife of 64 years, Serenah Jane Hughes Tyson; their children, Andrea (Randy) Neal, Nathan (Beth) Tyson, Claire (Don) Culbreth, and Michelle (Todd) Speer; grandchildren, Rebecca (Dave) McLean, Valerie (Geoff) Lenderman, Kyle (Danielle) Culbreth, Jesse (Mary) Neal, Rachel Neal, Melissa (John) Osborne, Jessica (Brennen) Sowell, Taylor Tyson, Stephanie Speer, and Renah Tyson; great-grandchildren, Braxton, Tyson, Jacob, Aidan, Zoe, Easton, Amelia, and Magdalena.
Bud was born and raised in Hapeville. He was in the Naval Reserves and later called to active duty and served on the USS Tarawa. He was very proud to be retired from Delta Airlines after 38 + years, as a foreman in the Hydraulic Maintenance department.
He was an avid gardener. beekeeper, world traveler and storyteller. During the past 28 years, Bud was an active member of North Fayette United Methodist Church.
His funeral service will be at 12 Noon on Wednesday, October 30, 2019 at North Fayette United Methodist Church, 847 New Hope Road, Fayetteville, GA, with Rev. Beverly Casstevens officiating. Burial will follow the service at Brooks City Cemetery. The family will receive visitors from 10:30-11:50 AM prior to the service at the church,
In lieu of flowers, the family requests that you make a donation to your favorite charity in his honor.
Mowell Funeral Home & Cremation Service, Fayetteville – www.mowells.com