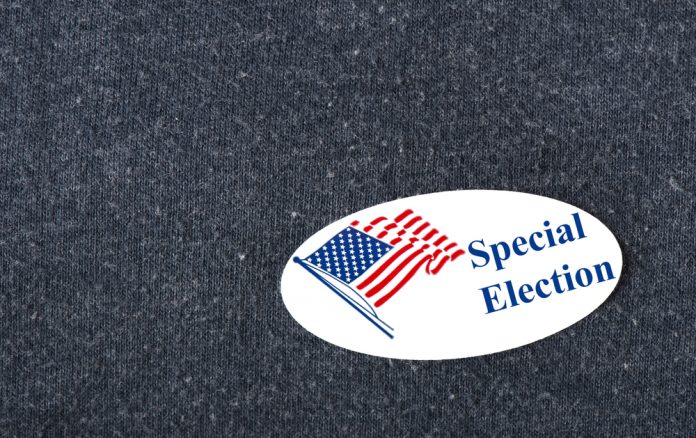 The special election to fill the District 71 seat in the Georgia House of Representatives vacated by Rep. David Stover resulted in the need for a runoff election between Republicans Philip Singleton and Marcy Westmoreland Sakrison.
The special election included three Republicans and one Democrat, and was an open election rather than a primary election.
The candidates were Democrat Jill Prouty and Republicans Nina Blackwelder, Philip Singleton and Marcy Westmoreland Sakrison, daughter of former Congressman Lynn Westmoreland.
With two precincts in Fayette and 13 precincts in Coweta covering District 71, the vote tally showed:
Singleton with 36.84 percent
Sakrison with 34.20 percent
Prouty with 22.11 percent
Blackwelder with 6.86 percent
In Fayette County, the vote tally showed Prouty receiving 50.43 percent, Singleton receiving 25.07 percent, Sakrison with 16.43 percent and Blackwelder with 8.07 percent.
A runoff between Singleton and Sakrison, the two highest vote-getters, will be held Oct. 1. Early voting dates have yet to be determined.
The election came with 5,005 votes cast, or 10.71 percent, of the district's 46,711 registered voters.
Largely including portions of east Coweta County, the district also includes approximately 4,000 registered voters on the northwest side of Peachtree City, north of Ga. Highway 54 and west of Ga. Highway 74.