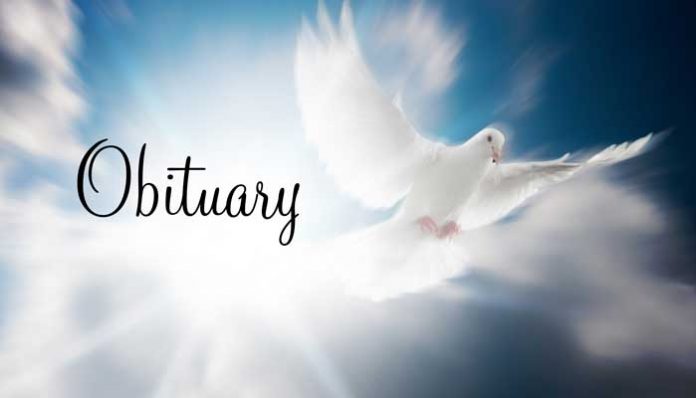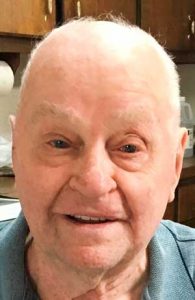 Charles Franklin Caldwell, 92, of Fayetteville passed away on Friday March 8, 2019. Charles was born on August 13, 1926 in East Point, Ga. to the late Arthur D. and Junior Elizabeth Gray Caldwell.
He was a very faithful member of Flat Creek Baptist Church. He had perfect attendance for over 40 years as a member of the Welcome Sunday School Class. Charles served his country in the United States Army as a military police officer. He was the owner-operator of Caldwell Steel Company and Mark Steel Company. Charles loved country music and often visited the Grand Ole Opry. His greatest love was his family.
Charles was preceded in death by his parents; his wife of 61 years, Thelma H. Caldwell; his son, Johnny F. Caldwell; his great-granddaughters, Lauren and Megan.
He is survived by his daughter, Sheila Tyson of Fayetteville; grandchildren, Scott (Nicole) Tyson of Sharpsburg, Jamie Tyson of Fayetteville, Tracy (Chandler) Ray of Newnan, Charles (Diana) Caldwell of Senoia; his great-grandchildren, Camron, Mason, Dylan, Ryan, Nolan, Harrison, Nathan, Braden, Logan, Ethan, and Tristan.
A funeral service was held on Tuesday, March 12, 2019 at 11 a.m. at Flat Creek Baptist Church with Rev. Bill Preister officiating. The burial followed at Westminster Memorial Gardens in Peachtree City.  The family received friends at Mowell Funeral Home on Monday, March 11, 2019 from 5-7 p.m.
Carl J. Mowell & Son Funeral Home, Fayetteville – www.mowells.com