The conceptual site plan for a three-story office building on Lexington Circle in Peachtree City was approved July 23 by the Peachtree City Planning Commission. The building will be situated on the site of a previous proposal to located a mixed-use development.
Prior to the unanimous vote, planning commissioners commented favorably on the "look" that the three-story building will bring to Lexington Circle.
A project of Peachtree City-based nonprofit SMC3 that will include up to 80,000 sq. ft., architect Jefferson Browne described the building as featuring a curved facade of mostly glass, with brick and gray slate, Tennessee field stone and metal panels in colors of copper or zinc.
The broad expanses of windows are broken up with stone pilasters. The curved building facade is further accentuated with a cantilevered open-frame awning projected from the roof, city planning staff said.
As for the building's interior, Browne said it will provide a wealth of wood and skylights, stemming from an "evidence-based design" that emphasizes health and wellness.
With an 87-year history and with offices located in another Peachtree City location, SMC3 is a nonprofit corporation and is the leading less-than-truckload (LTL) data and solutions provider to help optimize LTL freight transportation across the supply chain, according to the company's website.
City staff said the tract is zoned LUC-28 and LUC-16, limited use commercial, which permits office uses. The proposed site plan conforms to all zoning setbacks, buffer requirements and maximum use floor areas.
SMC3 CEO Andrew Slusher said the company is growing and is running out of space. Currently employing 100 with average salaries of $100,000, Slusher said SMC3 is significantly involved with other Fayette County nonprofits.
The office building will be located across Lexington Circle from Dar Thompson's World Gym. The SMC3 site was the location of a former proposal by Thompson to construct a retail and condo mixed-use project.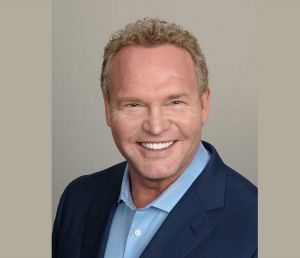 Commenting on the SMC3 project, Thompson said he had been in discussions with a private group about moving forward with the condo project, though it would have been time-consuming and financially complicated. Thompson said he had also been approached about locating a hotel or fast food restaurants on the site.
"I am a huge advocate for Peachtree City and did not feel that a retail development, hotel or a fast food component would benefit the city as a whole. I was continuing to have discussions regarding a condo/loft component," said Thompson. "SMC3 reached out to me, showing an interest in the property. SMC3 has an impeccable reputation in our community. Once I had an understanding of the product and the building design, which in my opinion, will be the nicest buildings in PTC, I was open to selling the property.
Thompson said the employees that SMC3 will be great benefit to the city, "Which was ultimately my goal in whatever product was positioned at the Lexington overlay. My overall goal was to incorporate something that PTC could be proud of. That has been accomplished."