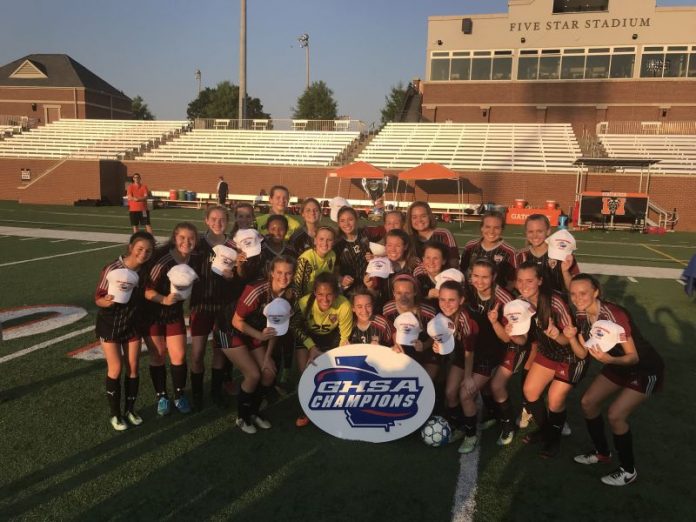 Whitewater denied McIntosh's bid for a third straight AAAAA state girls soccer championship, winning Friday night on penalty kicks.
It was the second state title in school history. Whitewater's girls won it all in AAAA in 2007.
The score was tied at 1 at the end of regulation. Abbie Crane scored for Whitewater at 29:27 of the first half, and Kimmy Edgeworth scored for McIntosh with 27 seconds to go in the second half.
Crane, Molly Downing and Jolie Ryff converted in the penalty kick phase for Whitewater. McIntosh's lone penalty kick score was by Juliana Pickard.
The McIntosh boys, also looking for consecutive state championships, fell 1-0 to Johnson-Gainesville in the AAAAA final. The only goal of the match was scored by Michael Arcia at 13:44 of the second half.