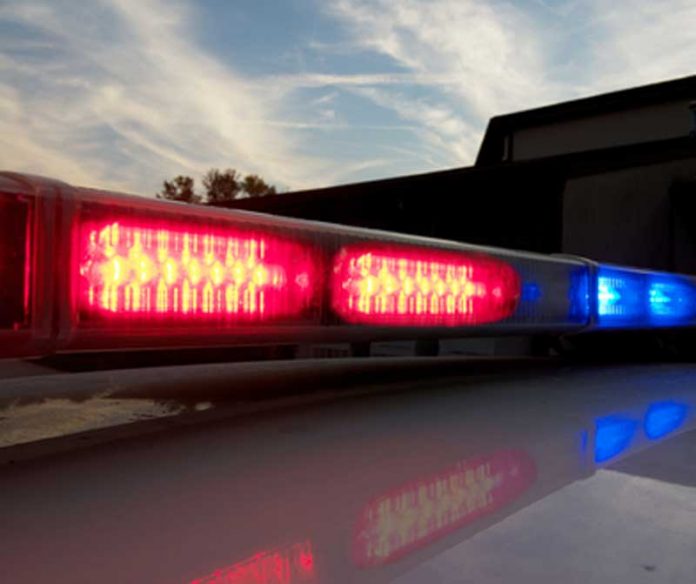 A south Fayette County man was arrested in the early morning hours of New Year's Day after an altercation with a neighbor.
Joshua D. Wall, 26, of Starr's Mill Drive, was charged with aggravated assault and terroristic threats and acts, according to Fayette County Jail records.
Deputies responded to Wall's address on a welfare check and soon observed that Wall had a small cut and blood on his nose. Wall told deputies that he had been involved in a physical altercation with a neighbor, said Sheriff Barry Babb.
Wall said he had been at a New Year's gathering and was struck in the nose by the neighbor after they began to argue over "stupid stuff." Wall said he left the residence after being struck and returned home, according to incident reports.
Deputies went to the neighbor's residence and were told that Wall came to the house and began drinking. The neighbor said Wall gave him his car keys at the neighbor's request, though Wall later asked for his keys to be returned, reports said.
Deputies were told that the neighbor refused to return the keys, thinking that Wall might drive to another location. The neighbor said Wall became upset and began arguing with him. The neighbor and witnesses said they attempted to reason with Wall, adding that they would give his keys to his mother, who was at Wall's nearby residence. Wall then exited and walked home, according to reports.
Reports said Wall returned to the neighbor's home a few minutes later and confronted him, got face to face with him, circled him and shouted profanity. Witnesses said Wall left at their request and walked home again, reports said.
Wall again returned to the neighbor's house a few minutes later and approached the garage where the neighbor and his guests were located. Wall appeared to be holding something behind his back, witnesses said, with the neighbor stating that Wall began shouting at him and walking in his direction, then pulled out a machete once he was in close proximity, according to reports.
Reports stated that Wall began acting extremely irate and began swinging the machete "wildly" and saying, "If you don't give me my keys back I'm going to kill all of you."
Fearing an attack, the neighbor struck Wall in the nose with a closed fist in self-defense then "tussled" with Wall for a few minutes before pushing him into the yard. Wall subsequently left the area with the machete.
Deputies said witnesses corroborated the neighbor's account of the events.
Returning to Wall's home, deputies were told by Wall that he did not have a machete. After further investigation, deputies located the machete in the home and, later, recovered a machete sheath by bushes near the neighbor's garage, reports said.
Wall was subsequently arrested. While being transported for medical treatment, Wall made unsolicited statements such as, "I never wanted to do that. That machete was stupid. I never held it up."