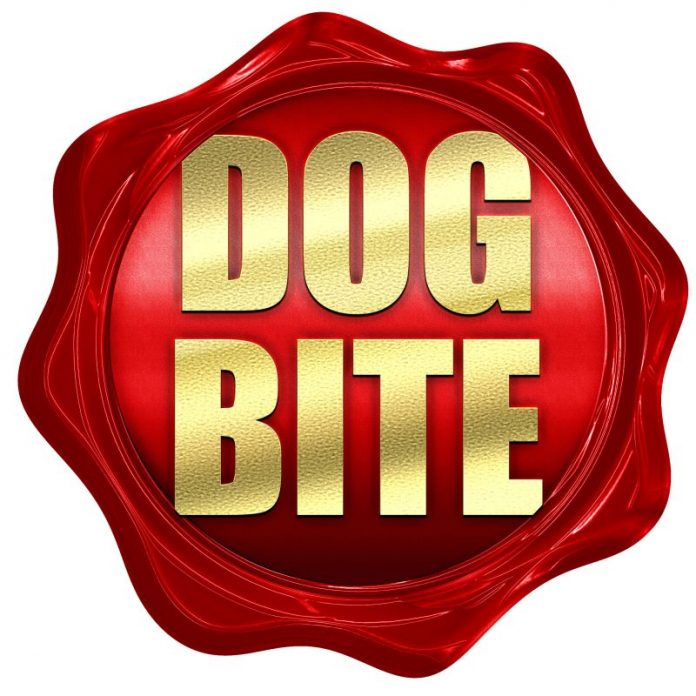 A woman walking her dog in a neighborhood on Peachtree City's west side on Sept. 18 and a man coming to her aid were bitten on by two pit bulls after they attacked the woman's small dog.
An officer arrived at the Tower Road residence off MacDuff Parkway just after 9:30 a.m. on Sept. 18 in response to a dog bite report. Upon arrival, the officer said two pit bulls were standing in a yard, barking at him, according to police reports.
The resident making the complaint was contacted and told the officer she had been walking her leashed dog on the street toward Wynnmeade Parkway when a small pit bull ran out of a yard, followed by a larger dog, reports said.
The woman said the two dogs began attacking her Cairn Terrier, telling the officer that her dog was getting "tore up" so she laid on top of her dog and was subsequently bitten on the right wrist and right knee," reports said.
The owner of the small Cairn Terrier said a Good Samaritan neighbor ran to her and began throwing the two attacking dogs off her, adding that he, too, was bitten in the process.
A second neighbor ran to the scene and began yelling at the dogs, during which time the dogs returned to their yard then ran off a few minutes later, reports said.
EMS units arrived at the scene and treated the dog bite victims. Animal control was also notified and arrived at the scene.
The owner of the pit bulls was notified and arrived at the residence. Reports said the incident is being investigated by animal control.